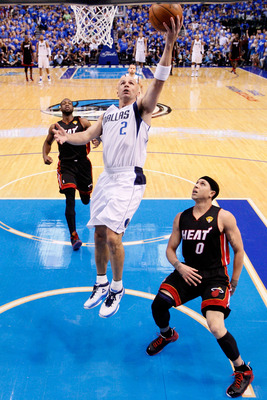 Preface
Another running diary style recap tonight.  It's the only way to do preseason because I want to wipe the game from my mind as soon as it's done.  Also, the flow difference makes it so that it's more of a scouting report/first reaction than a real game.
New Cav's sideline reporter, Allie Clifton is wearing what can only be described as a cross between a flight attendant suit, Arby's manager's uniform, and a bowling shirt.  I don't know how to take this.
The Cavs are playing in Philly tonight in front of a cast of hundreds.
1st Quarter
Five straight nice defensive possessions by Waiters, three of then in transition.
Tristan: jabstep J from the right block.  Drop step flip layin from the left block.  Very active on defense and the boards.  He's blocked or altered three shots in the first 6 minutes.
Miles looks a little too happy to settle for wing Js early in the shot clock.
Kyrie with sloppy transition D, but his jumper is true.
Andy is one of the very best high post passers players in the league.  Beautiful bounce pass to Gee for two freethrows.  A few plays later, Andy drives right from the same spot and gets fouled on a dunk attempt.
Philly is not exactly intense, but then neither are the Cavs.
Boobie's shot coming around.  He hits a nice 3…  Starting to look like the Boobie of young.  He seems perkier.
Tyler Zeller's faceup J is beautiful for a big man.  Two straight 18 footers from opposite baselines. Hawes is absolutely out-muscling him for rebounds though.  ZPA (you know cause his name starts with Z, and he's a CPA…  huh?  What do you think…?) ZPA shot fakes into a dribble drive but goes left towards the help instead of right, resulting in a turnover.  Hawes shows him up by hitting a buzzer beating 3 to end the 1st.
2nd Quarter
Cavs down 1 to start the second.  Sloan is probably playing for a job here.  He completely brainfarts on a rebound, and it falls out of bounds off his hands…
Allie Clifton interviews Dion's Mom.  It's safe to say that this may be the first time Mrs. Waiters has been on television.  She seems scared out of her mind, but genuinely nice.  I hope to hear a lot more from her as the years go by.
Wow does Gee look better coming off the bench.  Maybe it was just an attitude adjustment, but he is AGGRESSIVE.  Gets to the line on his first touch.
Cavs in love with long jumpers right now, and they're not falling.
C.J. Miles and then ZPA get pushed around for boards by… Damien Wilkins?
Wilkins — son of Gerald, the Jordan Buster —  slashes his way to a monster slam on horrible inbound defense by Miles.  If he doesn't make the Sixers, I'd love to see him in a Cavs uniform as a 3 /4.
Timeout. Cavs down 10.  ZPA with an illegal screen foul followed by a blocking foul.  Not his best game.
Tristan Thompson doing well at backup center: out-quicking Spencer Hawes. He's the best Cav on the floor tonight.  But he's still missing freethrows.  Still flat, mechanical, no wrist action.  0/4 so far.
Arnett Moultree looking like a player.  3/3 with a couple of monster offensive boards.  Make that 4/4 on a putback slam.  He's killing them.  The Cavs seem devoid of muscle on the second unit.
C.J miles is living up to his reputation as a trick or treat player.  It's trick tonight.  He's 0/4.
Waiters fouls on a three point shot, but I like his active defense.  I'd much rather see sins of execution than sins of effort.
Speaking of… Kyrie is playing horrific defense.  He's still getting totally eliminated by the big on the pick and roll.  Even without the screen, Holiday can get any shot he wants.  Irving's completely lackadaisical with his feet, hands, and body language.
76ers with a 38 point 2nd, and lead 66-41 at the half.  To say the Cavs look disinterested would be an understatement.
3rd Quarter
Miles is so much better he goes to the bucket more than he settles. Two floater scoops in this quarter.
Thaddeus Young completely posterizes Kyrie for the and1 dunk.  Kyrie was whistled for getting in the way of Young's butt on the backdown, and for generally looking hapless.
Sixers over playing everything.  Cavs can't get a shot.  Kyrie chucks up a prayairball as he's smothered from the corner.  The breakout leads to the Sixers' 3rd straight dunk.  This is like when your game goes south in 2K13, and the Sixers look like the OKC Thunder right now.   Byron should show the film of this game for a primer on how to play defense and bring energy.  Cavs down 30.
Dorrell Wright is called "layup" by his teammates for the way he shoots threes.  Of course that's not hard when no one is guarding you.  I think he has two dozen threes so far this game..
4th
Cavs Starters all on the floor at the beginning of the quarter.  Hopefully this is a teaching moment.  Cavs down by 110 here.
Waiters with some nice D again, which leads to him dishing to Miles for a layup on the break.  It's official.  St. Weirdo has eclipsed Kyrie on the defensive side of the court, who gets wiped out on screens the next two three possessions.
Everyone stares and no one blocks out for two straight rebound opportunities leading to a tip slam by Thaddeus Young and another timeout.  Doug Collins nitpicks Lavoy Allen going into the commercial, and yes, he nitpicks when they're up 30.
D'oh.  It's still the 3rd quarter.  I thought it was the 4th cause the Sixers have 91 points.  But no.  There's still 2:32 left in this God forsaken period.
The Sixers are putting K.I. in the pick and roll on every single possession.  He's not even trying at this point.  Another trip to the line by Holiday as K.I. trails the play by 10 feet.  It's 12 feet two plays later.
Kyrie Irving destroyed on at least 30 screen and roll plays this quarter.  If Doug Collins were his coach, he'd be getting the riot act right now.
4th Quarter (for real this time)
ZPA with a nice lefty hook off a sweet feed from Sloan.
Boobie shows how to play the pick and roll on defense, and then has his dreams crushed as Nick Young hits a fadeaway 26 footer with Boobie draped all over him.  This is Daniel's Ziggy moment for the day.
ZPA and Jon Leuer need to hit the weight room and squeeze some tennis balls.  They can't seem to catch a rebound with bobbling it.
Jon Leuer for three.  I hope he can become a weapon.  Then he blows a layup…
Casspi getting no run this game.  I hope this isn't a sign of things to come, because he's had as good a preseason as anyone on the Cav's bench.  He finally checks in with 6:36 left.
This game will never end…
Boobie with a 4 point play to cut the lead to 15.
Smardo in now.  Jacks up a dopey 19 footer with plenty of time on the shot clock… clank.  Then a bad loose ball foul on a rebound.  Then an absolutely horrific pass after catching the ball on the roll.  I think he's my least favorite Cav.
Daniel Gibson heating up!  They just mentioned offseason ankle surgery.  But he is the best shooter on the Cavs tonight.
Maliik Wayans with 7-10 shooting for 19 points, all on jumpers.  If he didn't just make the Sixers, the Cavs need to sign him off waivers.
Wayans and Nick Young combine for 38 points off the bench.  Philly is loaded with good young players.  Tony DiLeo put a really good team together.  Dang.  This team has Jason Richardson too.  They can run all day long.
Smardo with an and1 off a steal and feed by Pargo.  Smardo may have just moved up the depth chart.
Casspi, Samuels, Walton, and Pargo play well in garbage time, with a 0 plus/minus for the game… Leading the team.
The buzzer sounds.  One game left of preaseason.
Conclusions
There's a little good to take away from this game: Dion's improved defense, Tristan's all around solid play — especially on D, Boobie's shooting (5/7, 3/5 from 3, and 7/7 from the line), Andy's general brilliance, and Kyrie with another Kyrie line (8/16, 3/4, and 4/4 – 3 boards, 2 assists, 1 steal).
The bad far outweighs the good.  Yes, I know it's preseason.  Yes, I know the team is probably tired, but the effort and the defense sucked tonight.  Kyrie was not even trying on the pick and roll.  This is going to be a serious problem if he doesn't do something about it.  Teams are going to run him through every possession like the Sixers did tonight, and it's going to wear him out, and the Cavs won't win games.  Kyrie was rated the worst defender in the league last year by Synergy.  And now I know why.
Tristan's 2-7 at the line could be problem.  He looks like he's regressed… flat shot, too much knee bend, too much palm… it's a mess.  And he's going to take a lot of hard fouls going to the bucket until he learns to hit freebies.
The Cavs' backup bigs are not good rebounders right now…  Time to give Kevin Jones and Michael Eric a shot when they go to Indiana.
I think this preseason is longer than last year's season.