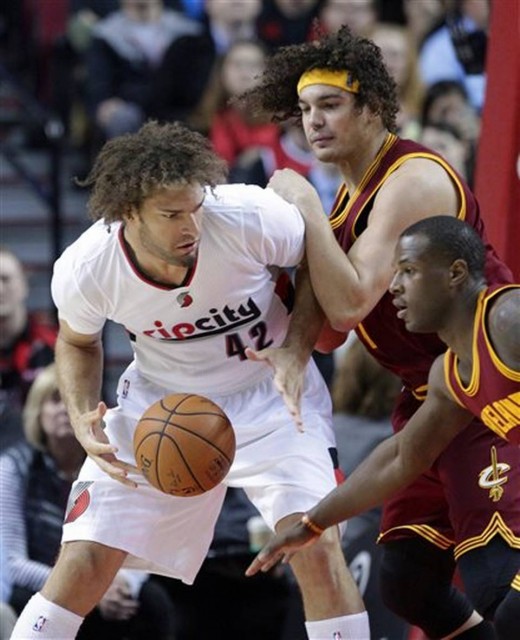 First, if you haven't checked out Ben's excellent recap of the Cavs/Blazers game, it's right here.
And now: Four points I'm thinking about the Cleveland Cavaliers…
1.) It's tough to believe, but these Cavs — the Cavs of the most highly anticipated offense in years coming into this season — are shooting just 42% from the floor so far this season. LeBron James continued a cold start to the season going 4-12 for 11 points against Portland. That included going 1-6 in the paint, a ridiculous number for a finisher as good as number 23.
Against Portland, though, everyone caught the cold hand. The team shot just 36.5% for the game. Kyrie Irving was 3-17 and (in a disturbing trend) was thoroughly outplayed by slumping-until-yesterday Damian Lillard. Dion Waiters was 3-11 and didn't attempt a three-pointer. Only Kevin Love, who led the team with 22 points and 10 rebounds, managed a remotely efficient offensive game.
I know it's early, but the team's stagnancy and passivity on offense is a little disturbing. There's been precious little of the weak side action that we saw freeing up so many good looks in the preseason and the ball's been more of a moderately warm potato than a hot one.