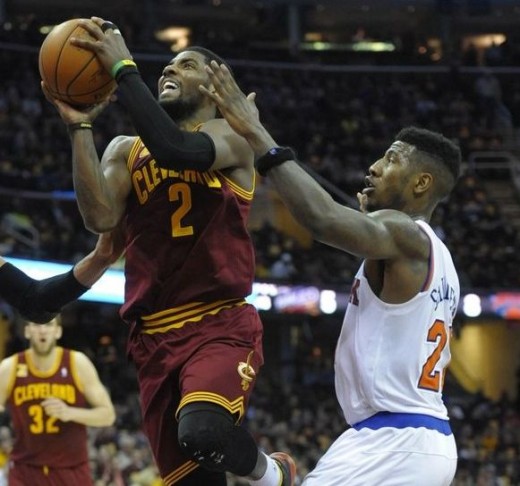 Four points I'm thinking about the NBA and the Cleveland Cavaliers…
1.) Two separate reports Tuesday could have bearing on the Cavs' current search for a perimeter defender. First, Chris Haynes from Northeast Ohio Media Group (via The Plain Dealer) reported that the Cavs had moved on from attempts to trade for Minnesota swingman Corey Brewer. The Timberwolves, hit with injuries to key wing players Kevin Martin and Ricky Rubio, are now reticent to move Brewer, their best perimeter defender (though Andrew Wiggins might have something to say about that soon).
The other bit came from Bleacher Report's Howard Beck, who reported that basically the entire New York Knicks roster has been put on the trading block. While the Knicks would prefer to part ways with J.R. Smith (Really?? Nooooo….), the Knick who might actually be a good fit with the wine and gold is fourth year shooting guard, Iman Shumpert.