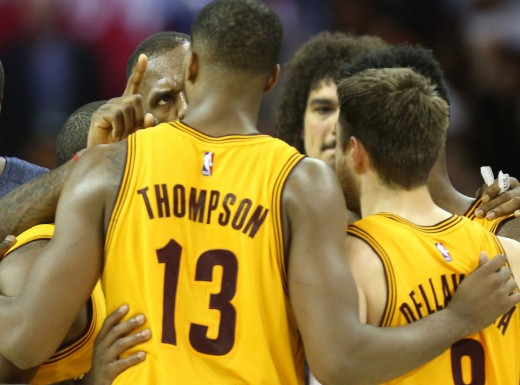 Four points I'm thinking about the Cleveland Cavaliers…
1.) Coming into this series, one of my biggest concerns was how the Cavaliers' toughness would stack up against the Chicago Bulls.
The Bulls, after all, roll out a number of players — point guard Derrick Rose, swingman Jimmy Butler and center Joakim Noah, in particular — who are long, strong and, overall, play a more physical style than their Cavaliers counterparts. The Bulls also feature a deep and talented front court rotation that, along with the 6-11 Noah, include 6-9 Taj Gibson, 6-10 rookie Nikola Mirotic and the 7-0 All-Star Pau Gasol, who is "hopeful" he'll be able to play in Thursday night's Game 6 after missing the last two games with a hamstring injury.
But, beyond being physically tough — which the Bulls definitely are — they are one of the most mentally tough teams in the league.