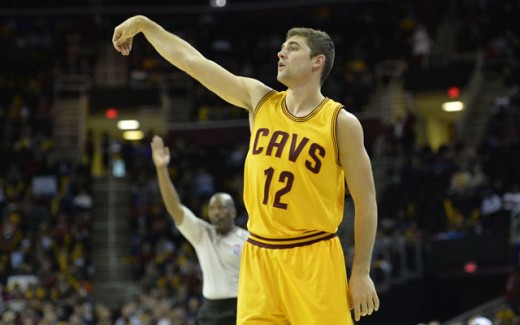 Four points I'm thinking about the Cleveland Cavaliers in Summer League…
1.) It sure was nice to see Joe Harris finally shake off… well, whatever he had to shake off in order to get the ball to go in the hoop. Harris "exploded" for 13 points, 10 of which came in the fourth quarter and overtime, as the Cavs Summer League team clawed its way back from a 21-point deficit to notch a 94-87 OT victory over the Milwaukee Bucks. Harris had been a combined 4-20 from the field (1-9 from three) through the Cavs first two Summer League contests, so seeing him nail 4-8 from deep against the Bucks seemed to indicate that the second year swingman out of Virginia can actually do what the Cavs will need him to do if he is ever going to crack the regular season rotation.
It wasn't just Harris' shot that gave Cavs fans so little to hope for when thinking about the future of the team's 2014 second round pick. He was also a -12 and -14 respectively in his first two games before leading the team with a +21 in Monday's match-up.