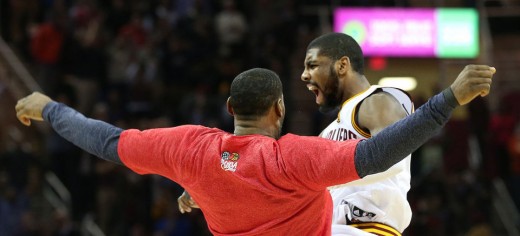 Four points I'm thinking about the NBA and the Cleveland Cavaliers…
1.) This time last season, I couldn't have expected I'd be uttering the following statement: the two Cavaliers players I most enjoy watching this season are Kyrie Irving and Tristan Thompson.
Now, sure, even before Wednesday night's Kyrie-a-thon, that's not the craziest thing in the world to say. It's not like saying I'm tuning in just for the chance to see three glorious minutes of Mike Miller or James Jones. But this time last year, I was firmly on Team Dion and was more than open to criticizing the highly-susceptible-to-criticism play of Irving and Thompson, a.k.a. Team Buddy Ball.
But here we are now…