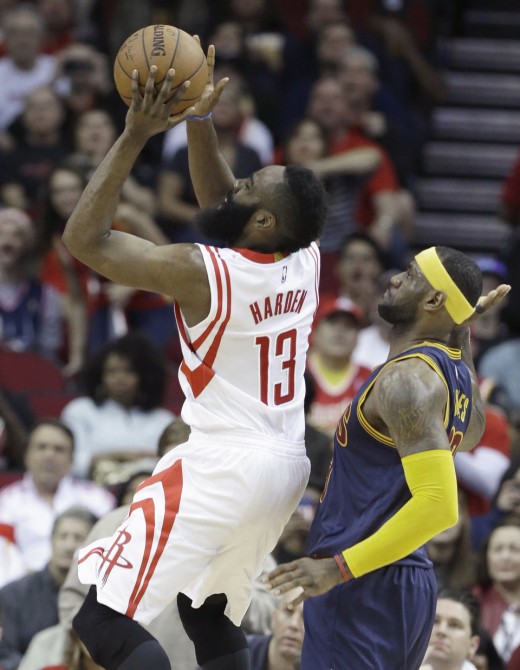 First, if you haven't read David's excellent recap of last night's win over the Celtics, do that first. Then, continue on to—
Four points I'm thinking about the Cleveland Cavaliers…
1.) All of the MVP talk that sprouted up around James following the Cavs brilliant performance against the Golden State Warriors last Thursday got me to thinking: what is the most number of games a player has missed in a season and still won the NBA's Most Valuable Player award?
In two games this past week, James came out with guns blazing against the current MVP front-runners, James Harden of the Houston Rockets and Stephen Curry of the Warriors. Against the Warriors, James was magnificent, scoring 42 points on 15-25 shooting in what turned into a relatively easy victory against the team with (at the time) the league's best record. Against Houston, James shot poorly (15-25 from the floor, 3-11 from the free throw line) but played as spirited and springy on defense as he has in a very long time. Regardless of how it ended, put his team in the position to win a game on the road against one of the league's best teams without the help of the team's all-star point guard.
Did James do enough in those two games to convince me that he's still the game's best player?