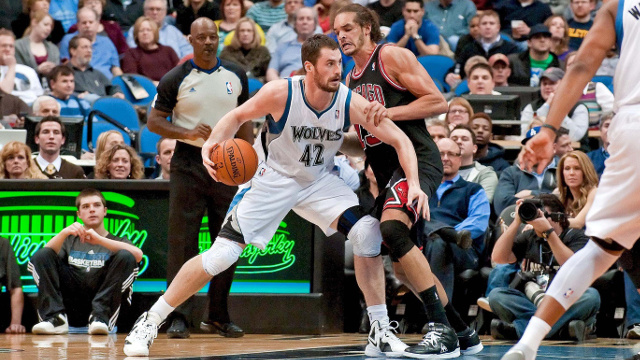 Kevin Love is coming to Cleveland and is going to sign a five year deal for $120 million after he is traded on August 23rd.  Adrian Wojnarowski  reported this Thursday, and, almost immediately, Cleveland's bad luck came to darken the report.  There is a slight possibility the trade will be vetoed by the NBA.
Mark Stein and Brian Windhorst discussed this possibility as soon as the Love trade was announced.
On Thursday, Yahoo! Sports reported that the Cavs and Wolves have agreed to a trade in principle and that Love has an agreement to re-sign with the Cavs next summer for five years, $120 million after opting out of his contract.

But sources insist that no agreement for Love to sign an extension in Cleveland next summer — when he can become a free agent — is in place.

In addition, under NBA rules, such an agreement would be illegal, and, if proven, it potentially could be grounds for the league to block this trade and dole out punishment to both teams.