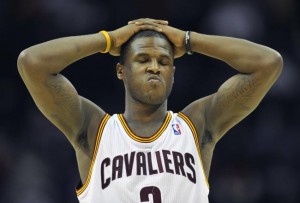 Jamal Crawford won the sixth man award, but Dion Waiters wasn't completely out of it.  He received a second place vote, and it was warranted. Waiters averaged nearly 16 points a game to go with three assists and three boards per game too.  Conrad Kaczmarek at Fear The Sword broke down the lone vote for Cavs fans.
Because the voting for awards is public this year, I was able to look up who voted for Waiters and saw that it was Rick Bonnell, a very good beat writer for the Charlotte Observer who covers the Horncats/Bobnets.
A big thanks goes out to Rick Bonnell.