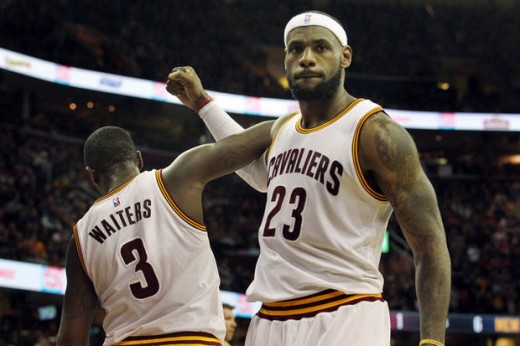 Four points I'm thinking about the NBA and the Cleveland Cavaliers…
1.) Speaking purely from that place where we sports fans can still grow attached to players in purely sentimental ways, I will miss Dion Waiters very much. He was the first professional athlete I ever interviewed face-to-face and I'll always be a sucker for his unique personality which always seemed to be running on those parallel tracks of inflated self-regard and never feeling properly regarded.
I was firmly in the camp that thought Waiters could experience a real break-through in his this season, his third. But I was also one of the people (along, apparently, with the crossed fingers of everyone else on the Cavs) who thought Waiters would be able to adapt to playing with LeBron James, becoming more of a catch-and-shoot player who could focus on being a stout defender with the starters and sate his appetite for dribble-driving against second units. That, it turned out, wasn't Waiters game.
So, I thought he could be an offensive spark plug off the bench… and sometimes he was. But if his long-two jumper wasn't falling, the positives that the team got from Waiters dropped off a cliff. I'd defended Waiters for his whole Cavs career, but even I found myself saying to a friend over the weekend, "This might just not be working [with Waiters]."