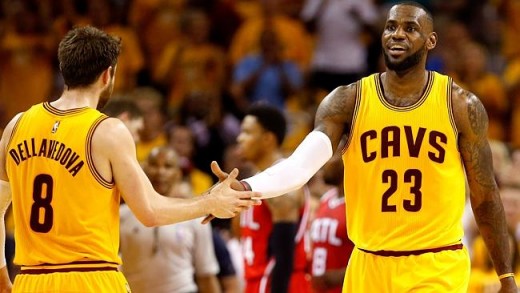 Four points I'm thinking about the Cleveland Cavaliers…
1.) The Cavs didn't just re-sign a cult hero when they inked guard Matthew Dellavedova to a  one-year $1.2 million deal, they created the type of depth and flexibility in their backcourt that the team never really had last season.
When the Cavs decided to trade Dion Waiters for key pickups Iman Shumpert and J.R. Smith last January, they found themselves down one reliable ball handler. Then, when they decided to sign aging big man Kendrick Perkins rather than a third point guard they doubled down on the fact that they'd be okay with just two point guards on the roster — Dellavedova backing up starter Kyrie Irving — because their primary ball handler was and would continue to be LeBron James.