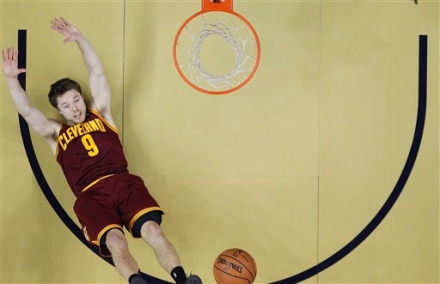 Four points I'm thinking about the Cleveland Cavaliers…
1.) Matthew Dellavedova may have saved his spot in the rotation with a strong recent six game stretch.
Prior to the trade deadline, the Cavs were known to be looking to shore up their back-up point guard spot. As previously discussed in this column, the Cavs were seriously considering former NBA players then playing in China who would become free agents at the conclusion of the CBA season.
Following an early-season knee injury, Dellavedova was still showing all of the grit and hustle that has made him beloved by each of the last two Cavaliers head coaches. Only now he seemed a step slow(er) and his offense had taken a dip, going from "feisty" to just "showing the occasional twitch."