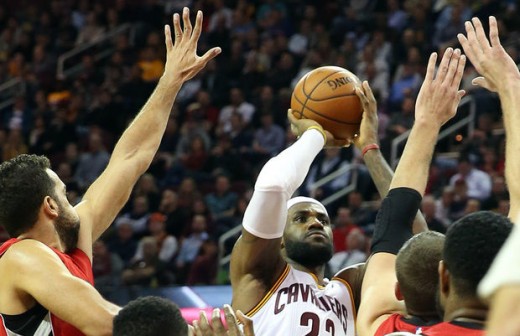 Four points I'm thinking about the NBA and the Cleveland Cavaliers…
First off, if you haven't read Ben's excellent recap of last night's big come from behind win against the Raptors, what are you waiting for??
1.) Read the following quote from Cavs head coach David Blatt:
"I think it's important that you know how to catch yourself. We didn't have an easy time in the first half and we caught ourselves at halftime. We recognized what we were doing wrong and what we needed to improve and we did that. We had very little defensive intensity."
Now, tell me, what game that came from.
Okay, it's not like it was so long ago. That was Blatt speaking after the Cavs 110-88 win in Brooklyn on Monday night. But it could have easily come from last night's win against the Raptors, as well.