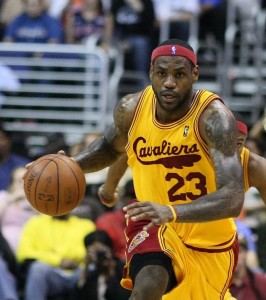 LeBron James is officially a Cleveland Cavalier, since he has signed a contract for $42.1 million that has an opt out option after only one season.  There's no reason to fear he is going to leave though.  Like many decisions in life, this one was all about the money.
Terry Pluto of The Plain Dealer explains why LeBron structured the contract with an opt out option.
The salary cap rises 7-10 percent most seasons. The moment you sign a long-term deal, you are locked into that deal. Those close to James estimate that the starting salary for the maximum deal next season could be at least $22 million. So they want to keep their options open when it comes to the contract.