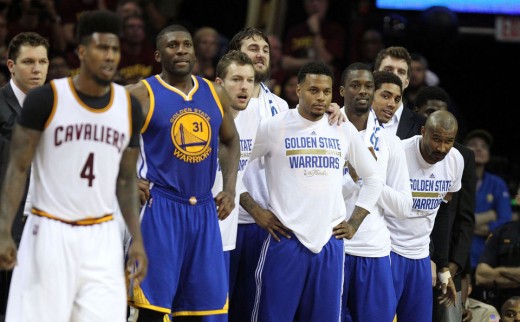 Four points I'm thinking about the Cleveland Cavaliers following their NBA Finals loss to the Golden State Warriors in six games…
1.) As a sports fan, I always dread the morning after a loss. The loss, when it is happening and immediately after, is usually a familiar cloud of disappointment and pizza and nostalgia and beer. Therefore, any real pulse-checking on how truly bad a particular loss is going to feel long term often has to wait until the page has turned and I'm faced with a bright new day.
Waking up on (an unfortunately bright) Wednesday, though, my feeling was the feeling of most Cavs fans — if Twitter is to be believed, anyway (and why should it not?): I just don't feel too bad after this loss.
This Cavs team has been so much fun to watch — well, since the end of January, anyway — and, really, the Warriors were just too good and too deep to expect a team smarting from missing two of their top three scorers to pull off the seemingly impossible. Sometimes, after all, the seemingly impossible seems impossible because it's pretty damn near impossible. But, man, how the Cavs fought to make us believe otherwise — that it was possible…. that it was going to happen this year… that it was the Cavs turn at destiny.