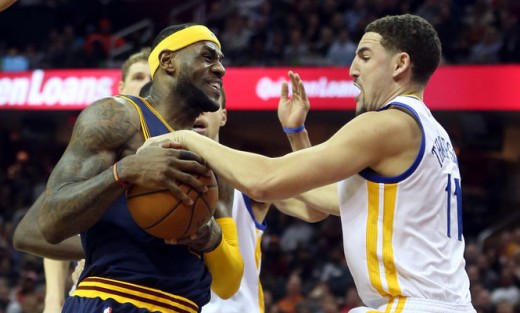 Four points I'm thinking about the Cleveland Cavaliers as they are about to tip-off their NBA Finals match-up against the Golden State Warriors…
1.) A lot of talk leading up to the Finals has been about each team's likely inability to shut down the opposing team's star player: LeBron James for the Cavaliers and Stephen Curry for the Warriors.
Just ask James how to stop Curry and he gives you the same answer as when you ask him how the Warriors might slow him down: "You can't."
The Finals will come down to more than just James vs. Curry, but it's still tough predicting how these teams will attack each other — and how more or less likely one team is to shut down the other — come down to two things: 1.) the small sample size of head-to-head match-ups between these two teams and 2.) the fact that this is now the third (at least) iteration of the Cleveland Cavaliers that we've seen this season, so who knows what the Cavs will bring?