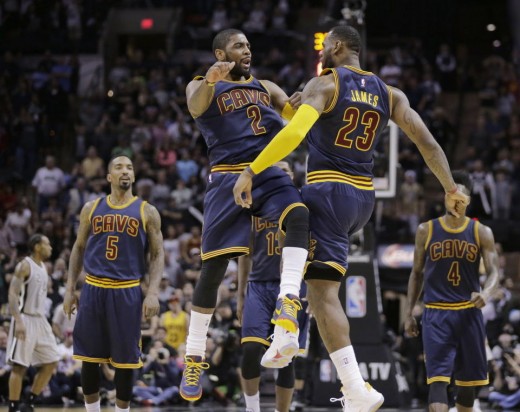 Okay…
I want to be clear about one thing: this recap won't even come close to doing this game justice.
It just won't. I apologize, but that's just the way it goes. The best recap, CtB readers, was given by you and you can take a look back on it by scrolling through the unspooling of emotions (and the over 700 comments) that make up our Live Thread.
But, this game does deserve some recapping and I will happily oblige.
The Cavs and the Spurs played a game for the ages on Thursday night. With the Cavs down by six with 33 seconds remaining, Kyrie Irving hit two threes to bring the wine and gold even at the end of regulation, including a ridiculous heave as time expired to force the OT. Irving finished with 57 points, the most by any player this season, including going a perfect 7-7 from deep and 10-10 from the free throw line.