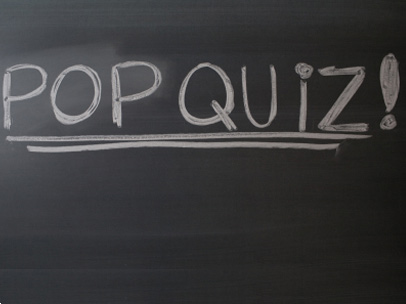 August is a terrible month for concentration. Amid all of your trips to the beach, gastrointestinal conundrums like this nestled beneath unassuming tents at the state fair, and attacking your "before summer's over" bucket list with the precision of a drunken surgeon (which, really, let's be honest, is just a much longer list of g.i. ticklers… like any one of these), it can be difficult to keep focused.
But the 2015-16 NBA season kicks off in a mere 11 weeks, so there's no time for us here at CtB to laze about and get the mental version of a paunchy tummy (physical versions… well, that's another story). We need to stay mentally sharp — on the ready.
In the absence of an ESPN-affiliated drill instructor to kick in our CtB barracks door at 4:45 am and make each one of us recite LeBron James's career shooting percentages with five seconds or less on the shot clock for games decided by exactly three points while running uphill carrying a Mo Williams jersey filled with rocks, well… we opted for a quick pop quiz instead.
Feel free to play along and match your own off-season Cavs mental prowess against our crack team of writers. Or… you know… start looking for rocks for your Mo jersey.
1.) True or False: Tristan Thompson will be re-signed by the end of August.