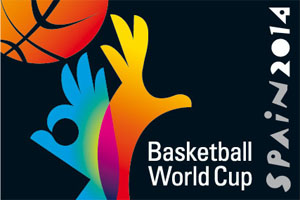 The inaugural FIBA World Cup is officially underway. Two days of group play has yielded relatively expected results: USA and Spain look dominant, Goran Dragic is hilariously fun to watch, Iran isn't very good at bringing the ball up and the talented Brazilian frontline will challenge Spain's for bigman bragging rights. That is all very good. But, as stated in the preview, this series is dedicated to the Cavaliers.
Kyrie Irving PG, USA, Group C
Kyrie got the start and played solid ball against Finland. The Finnish guards are so weak that Irving didn't really have to break out his Team USA defensive stance. To be honest, he looked "regular season Cavs" in this one, but it's hard to blame him. Kyrie was a totally different player against Turkey. For large stretches of this heavily contested game, Kyrie controlled pace, (perhaps to fault; he still loves walking that ball up) and played hard-nosed all around ball.