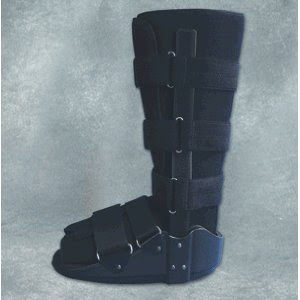 The Cavs' pending decision of who to draft with the number one pick may have gotten easier.  Joel Embiid has suffered a foot injury.  Jeff Goodman at ESPN broke the story.
"He suffered a foot injury to his right foot, sometime over the last few days," agent Arn Tellem told ESPN's Andy Katz by phone Thursday. "He's getting evaluations from various doctors and experts in the field. We'll know more Friday."

One source told ESPN.com that Embiid "may have broken" his foot, but Tellem wouldn't speculate on the seriousness of the injury until he had heard back from doctors. Tellem also said it was unlikely he would be doing any more workouts before the draft, which is June 26.
Embiid seemed to be the probable number pick up until now.  Chad Ford even mocked him to the Cavs after a supposedly stellar workout.  Regardless of how good the workout went, the previous injury concerns, although they were back injuries, are now the only thing I can think about.  I'll be talking myself into Andrew Wiggins if this injury is something very serious.  (more…)