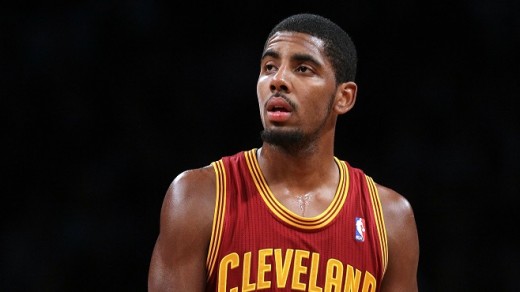 The Cavs season comes to a much needed end tomorrow against the Brooklyn Nets;  the team has looked sluggish the past two games against the Bucks and Celtics.  The amount of effort exhibited by Kyrie Irving and the team as a whole has me wondering about the future.  Maybe, the Cavs are still another season away from the playoffs if effort has anything to do with results.
Kyrie Irving has been very truthful about his effort.  Bob Finnan of The News-Herald & The Morning Journal has some of Irving's quote on the topic.
"It's disappointing based on our effort," Irving said. "Our fans definitely don't deserve it, especially at the end of the season. We preached it and said we wanted to finish strong, but teams are just getting the best of us. Just our effort level wasn't there. It's disappointing, and we have to be disappointed in ourselves. The last two games, the fans don't deserve it."
The type of effort being displayed scares me, especially when it is from the Cavs' supposed star.  However, it's refreshing to see him own up to and address the topic.