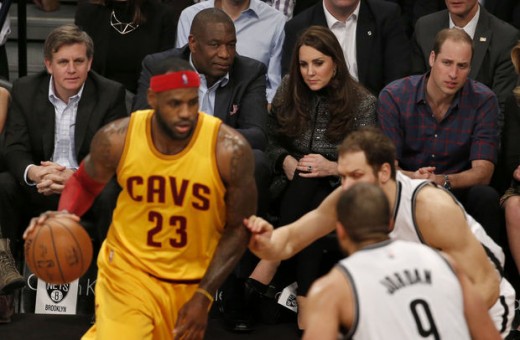 Brook Lopez (back) and Joe Johnson (illness) sat out for the Nets and the Cavs rode a monster third quarter — and Dion Waiters's best game of the season — to an easy win, their seventh in a row, Monday night in Brooklyn.
Here's what happened:
1st Quarter:
The Cavs looked to Kevin Love early again and he responded scoring the team's first four points. But the Cavs were practically inviting the Nets to score around the basket and LeBron James was sluggish early. His first shot was a long three that barely made it there. Then, after Allan Anderson beat LeBron James and Shawn Marion in transition leading the Cavs to call a quick time-out, James air-balled a three.
Love continued to be the Cavs' only steady hand on offense, as the 6-10 power forward used an even mixture of post moves and outside shooting to account for 15 of the Cavs eventual 22 first quarter points.