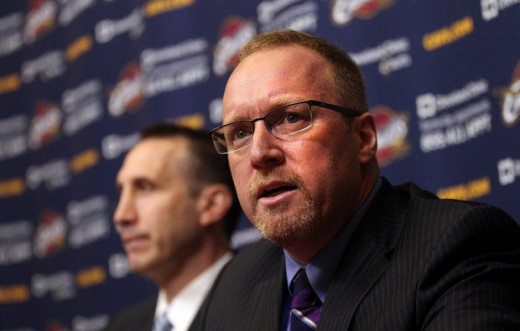 Four points I'm thinking about the Cleveland Cavaliers…
1.) One thing I keep coming back to when looking at the Cavs roster with their bevy of free agents, both restricted and non, and a couple of preferable, if not glaring, holes to be filled before the team tips off their new season around Halloween 2015: if I can predict it, that probably means it's not going to happen.
I'm not talking about the obvious moves here. I'm not talking about whatever deal the team gives to Kevin Love… or Tristan Thompson… or LeBron James. Those are all likely to happen and they're likely to happen in one of only a few different ways.
James will (most likely) sign another two-year deal featuring a player option for the second year that will allow his Highness, The King, to continue to maximize his maximum contract status as the salary cap grows over the next several years.
Of course, he could sign elsewhere. But not really.
Or he could sign a multi-year contract. But, again, not really.
James will, as expected, remain a Cavalier… a fact that, admittedly, would have been quite unexpected to imagine writing at this time last year.