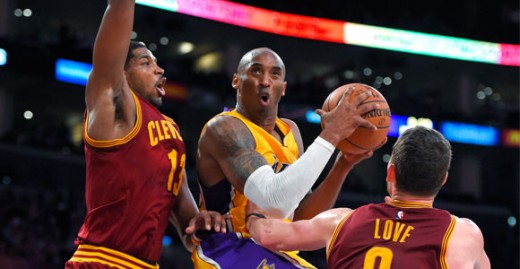 Our second day of testing finds the CtB classroom at near capacity.
The Cavaliers blipped back onto the NBA's near-silent off-season radar yesterday with the report that Tristan Thompson's agent Rich Paul said that, should the Cavs and their restricted free agent PF/C fail to reach a long term deal — meaning that Thompson would sign a one-year $6.9 million qualifying offer and become an unrestricted free agent in the summer of 2016 — next season would be the popular player's "last year with the Cavs."
CtB's writers — with our trademark prescience — chimed in on the Thompson situation in yesterday's pop quiz. So today, it's on to the rest of the NBA:
1.) True or False: The Lakers, as Kobe Bryant predicted, will make the playoffs.