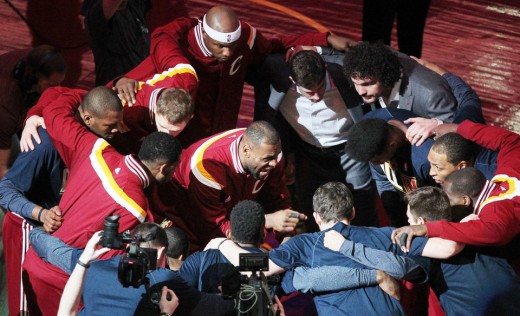 Four points I'm thinking about the NBA Playoffs and the Cleveland Cavaliers…
1.) Nothing about the Cavs overall performance in their first two playoff games against the Boston Celtics really qualifies as reason for alarm. The Cavs have taken care of business winning Games 1 and 2 by 11 and nine points respectively. Some expected the Cavs to steamroll the Celtics a little more than they have, but these games have shown the Boston squad to be made of just the type of pluck and gumption that makes for a good story this time of year.
A good story, though, does not a winning team make.
This doesn't mean the Cavs have played fault-free ball since the league's second season tipped off. In fact, one of the things that has been most troubling about this Cavs team so far is that they seem to need to take a good shot from a more spirited opponent before playing their best ball.
The Celtics, it turns out, are in no short supply of shots.
The Cavs have started both games slowly, giving the Celtics shooters (I mean, if that's what you want to call Marcus Smart…) space and allowing relatively easy access to the rim, while the Celtics have been draped over LeBron James and Kyrie Irving from jump.
So far, this Cavs team is the rare slow gunslinger who may not get off the first shot, but, in the end, is still able to walk away from the showdown.