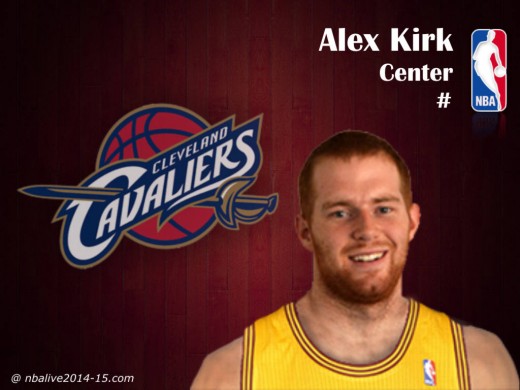 Four points I'm thinking about the Cleveland Cavaliers…
1.) The preseason is a time, much like one's college years, where a certain amount of experimentation is to be expected, so too much shouldn't necessarily be made of where one's decisions might get one. For instance, there was a point in the final minutes of the first quarter of the Cavs' 107-80 preseason win over Maccabi Tel Aviv on Sunday where head coach David Blatt's substitution pattern yielded a lineup of Matthew Dellavedova, Mike Miller, Shawn Marion, Anderson Varejao and Lou Amundson. This group saw a grand total of 90 seconds of action together, but it did highlight that, for the bevy of players the Cavs have who can routinely create their own shot, they are still capable of putting a five-man unit that is… well, decidedly less able to do that.
I know, I know, it was 90 seconds. That's all. In fact, it was a 90 seconds where the Cavs even outscored Tel Aviv 6-3. But if you take away Dellavedova's buzzer beating J with three defenders on him, that 90 seconds was essentially the Cavaliers' version of the Island of Misfit Toys and featured such unlikely plays as Varejao feeding the ball to Amundson like he was Amundson's grandmother (and Amundson finishing off his plays like he was, say, my grandmother). Marion didn't look comfortable trying to create for himself, missing an eight foot hook shot right before Delly's heroics, and, Miller didn't take a shot as part of this lineup.
In fact, Varejao's insistence that he and Amundson become the next Steve Nash-to-Amar'e Stoudemire seemed like it was done partly in fun (and only partly, you know, because Amundson was open under the hoop) as you could almost see the players in that lineup look around and said, "Really? With these guys??"