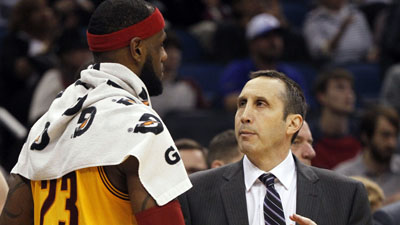 Four points I'm thinking about the NBA and the Cleveland Cavaliers…
1.) A lot of what I'm going to say here is anecdotal rather than analytical. These are points and ideas born from conversations I've been having over the last couple of holiday weeks. They are more temperature-taking than anything else but, as with other recent Cavaliers seasons, I've found it useful to see exactly at what point the fan base (and myself) go completely off the rails. That point could well be now.
The overriding feeling of those I'm talking to is the same as mine: these Cavs just aren't any fun.
And it's not looking to get any more fun if, as reported today, LeBron James misses the next two weeks nursing a holiday cookie tray of injuries (or, more precisely, diagnosed strains to his ailing knee and back).