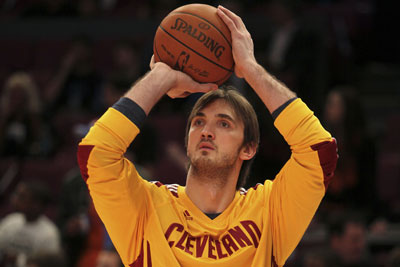 Erden will not travel with the team today to Indiana and will be listed as OUT for the Cavaliers Friday (Ind) and on Saturday (Was)
Semih, if you remember, took a nasty-looking spill last night and appeared to injure his knee. It looked pretty bad when it happened: the 7-footer tried to plant going to a for a loose ball and bent his knee awkwardly. I'll keep you guys posted on the extent of the injury, but this is all the info I have right now.
Update: I just re-watched the play, and, yes, it was his ankle. This is the last time I try to remember something off two hours sleep with a head cold. Anyway, Erden's got a bum wheel, and I'm taking a nap.