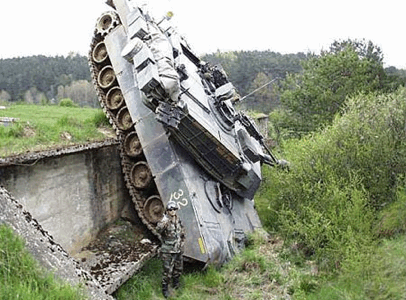 –What a scrappy tank job by this Bobcats team! They somehow managed to lose a close game by 13 points. The Cavs ran the 'Cats out of the building in the final period, outscoring them 31-to-19, nailing six shots from beyond the arc, and nabbing three steals. For much of the game, the teams alternately built and relinquished single-digit leads, but you can never underestimate the heart of a team that needs Anthony Davis or it will recede into the earth, never to be heard from again.
–A man named Lester Hudson is a man who absolutely dominates bad teams. This was 27 year-old guard's third consecutive 20-point game, and he was the main reason the Cavs buried the Bobcats toward the end of the game. Chris Grant elected to re-sign Hudson to a new ten-day contract yesterday, and I assume he'll be on the team for the remainder of the season. I wonder—with Anthony Parker probably retiring in the offseason, Boobie Gibson a perennially-injured buyout or trade candidate, and whether or not the Cavs draft a 2-guard depending entirely upon where they end up in the draft—if we might see Lester Hudson on the Cavaliers' bench next season. I can't take anything substantive away from three pretty good performances against celler dwellers, but he's at least worth a look in training camp, right? I love Manny Harris (irrationally) and all, but Hudson's been better.
–This leads me to another thought: I'm against throwing too much cash at O.J. Mayo or Courtney Lee or [insert decent to pretty good NBA shooting guard here], but wouldn't it be nice if, next season, the Cavaliers can start the year with a starting lineup full of competent NBA players? If you could look at their starting lineup and go "Oh, that's not bad. They'll win some games with those guys." Is there a way to do without breaking the bank? I'm just asking for someone 20% than Anthony Parker at the starting shooting guard spot. Which: Lester Hudson is not that man. If he's starting in the backcourt next to Irving next year, the Cavs better have a bench that rivals the '86 Celtics.
–By the way, AP was terrific last night. He posted 19 points and was 4-for-6 from behind the stripe. He wasn't able to stay in front of Charlotte's athletic guards, but then, his attire of choice is a high-waisted khaki, his favorite candy is butterscotch, and his favorite childhood toy was hoop-and-stick.
–Has the "Donald Sloan is perhaps a suitable backup for Irving" talk died yet? He was largely ineffectual in the 29 minutes he played tonight; I'm almost positive at this point that he's not good. The quest for Irving's understudy might have to resume this offseason. Regardless, you can still tell your grandchildren you were a starting point guard in the best basketball league in the world, Donald. You seem like a good dude, and I'm happy for you.
–Alonzo Gee is a rock, and he's going to be an awesome role player if the Cavs put better players in front of and around him. He went for 13 tonight on 5-for-9 shooting with six rebounds. And, as always, he was the best defensive player on the floor.
–Tristan Thompson: see me in my office. We need to talk about this one.