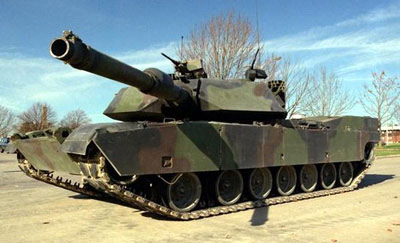 The Cavs pulled out a gutty overtime loss against the Nets of New Jersey.
–A man named Lester Hudson went for 26 points and hit a game-tying three-pointer with 0.3 ticks left in the fourth quarter. According to Ian Eagle, Byron Scott was going back and forth before the game about whether to start Hudson or Manny Harris. Given how ineffectual Harris has been lately, I wouldn't be shocked if Scott gives Hudson and the very mortal Anthony Parker the bulk of the minutes at the 2-guard slot for the remainder of the season. Of course, for that to happen, the Cavs have to resign Hudson to a new deal, since his 10-day contract expires on Monday, but that's a virtual given after Hudson's pretty remarkable performance over the past week or so.
–I think Kris Humphries is shook from that Yeezy diss earlier in the week. He was only 6-for-15 with 11 boards and struggled to keep Tristan Thompson off the offensive glass. Or maybe he's just hurt that his pseudo-wife upgraded from an ostensibly moronic role player on one of the worst teams in the NBA to the guy who made My Beautiful Dark Twisted Fantasy. And Khalifa's got Amber Rose locked down, Kris, so there's no real way to exact your revenge.
–Speaking of TT, he played very well. He had 15 points on 7-for-12 shooting and 15 rebounds, with 10 of those boards coming on the offensive end. It's natural to focus on the skills Thompson doesn't possess—and the development of those skills are going to determine whether he becomes a rotation player or a really good one—but I think we can say with a degree of certainty that he has a preternatural ability to find and snatch offensive rebounds. He's just great at it for some reason. Now, if the Cavalier coaching staff can get him to stop trying to block every shot on the defensive end, he might start stuffing the box score with some Kevin Love rebounding numbers.
–Here's a sequence that actually happened in this game: Anthony Morrow baseline fadeaway —> Samardo Samuels isolation —> Donald Sloan free throw pull-up —> Gerald Wallace catch-and-shoot free throw line fadeaway. None of those shots went in, and they were all as cell-vibratingly incredible as you can imagine.
–Fun fact I learned from watching the Nets' broadcast team of Ian Eagle and Mike Fratello: since 05-06, the player who has made the most consecutive buckets in a game? Josh Boone! Or as he's known to Big East aficionados: half of one of the ugliest PF/C combinations of all-time along with Charlie Villanueva. What a rich and storied history the Nets have! I really hope they hold on to that draft pick they inexplicably traded away for Gerald Wallace. If they open up their new arena in Brooklyn with Brook Lopez and Marshon Brooks as their best players, the state of New York might just give Brooklyn over to Jersey out of shame.
–Additional Nets trivia: Derrick Coleman was voted the fifth-best New Jersey Net of all-time by the fans. I think Coleman gets a bad wrap historically because, yes, he was a disappointment, but he had a pretty good NBA career regardless. The problem, though: Derrick Coleman played five years for the Nets. Five years! And he's number five? Yikes. (By the way, to any New Jerseyites reading this: I write this as a Cavs fan. It's not like the fifth-best Cavalier is Clyde Drexler or something.)
–Next season it's gonna be a great feeling to remember how insanely talented newly-signed Dallas Maverick Deron Williams is. The guy's been noncommittally loafing up and down the court for a year and a half, but I wouldn't be surprised to see him unleash holy hell on the league next season when he's playing alongside Dirk and Jason Terry. He's one of the 15 best players in the league and this New Jersey experiment has been a disaster. See you dropping 25 and 8 in the playoffs next year, D-Will. Until then, stay sane.
–How many NBA players participated in this game? Insane athlete and terrible basketball player Gerald Green posted 32 points. As much as I would like to be happy about Alonzo Gee's 22 or Lester Hudson's 26, it's hard to take much away from a game involving so many scrubs. Here's the emblematic stat line of the game: Donald Sloan dropped 14 assists, wasn't totally destroyed by Deron Williams, and was 3-for-13 from the field. What the hell am I supposed to do with that information?
The Cavs host the Bobcats on Tuesday. Until tomorrow, friends.