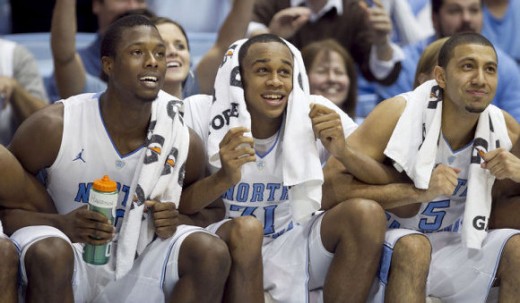 According to SLAM, Carolina's triumvirate of talented underclassmen are going pro:
Many have predicted that the 2012 NBA Draft will be absolutely inundated with talent, and here's one more piece of evidence that those forecasts will be correct: UNC starters Harrison Barnes, Kendall Marshall and John Henson are all officially on their way to the League. The three of them are projected to be first-round selections this June.
This news might not affect the Cavs directly. I think this team will be picking around 5th. That's too high for Barnes and Henson, and, obviously, the Cavaliers don't need a point guard. But more talent in the draft is always a good thing; it increases the chances of nabbing a rotation player with that late first-round pick from the Lakers.
Retraction: Scott, you're totally right. Henson's a junior. Fixed.