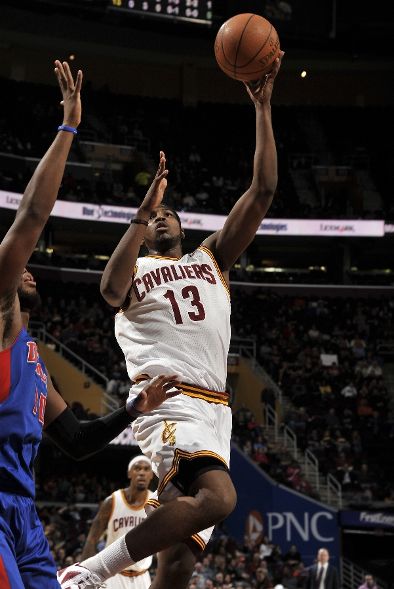 "My less-quick thoughts would be that this season is about to get hard. I know that I've been calling for the Cavs to lose games to optimize their draft position, but watching crappy performances every night is going to wear on me/you. Nobody really performed all that well and since April is going to be an absolute nightmare schedule-wise, Byron Scott isn't about to waste Kyrie Irving and Tristan Thompson in games that are well out of hand. When you have to save guys since you're playing 16 games in 23 days, you end up with games like last night. You'll have the bench playing even more extended minutes. You'll have Luke Walton and Omri Casspi on the floor at the same time. It just becomes hard to watch, but I guess I brought it upon myself when I asked for the team to tank." [Conrad Kaczmarek]
"The tape may be out. Forty-two games in to his NBA career, opposing defenses are starting to clamp down on rookie point guard Kyrie Irving. The result, at least if we are using 'win total' as a guage, has not been pretty with the team dropping four straight contests — seven of their last eight — with the most recent being a double-digit loss to the Philadelphia 76ers." [Scott Sargent]
Jeremy Lamb is expected to declare for the draft soon.
Boobie Gibson is likely out for the year with a torn tendon. The backcourt grows thinner.
Yesterday, Bassy Pruiti released the 11th edition of his Rookie Rankings. Irving's still at the top, and TT has managed to claw his way into the top 10.