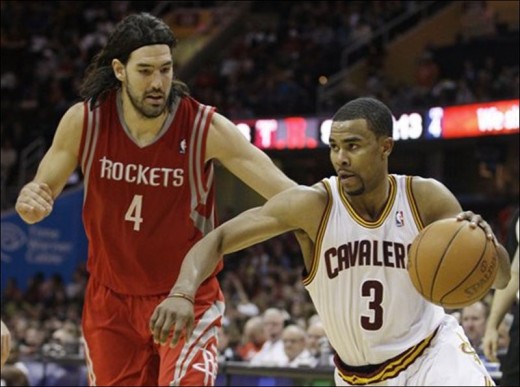 Ramon Sessions is headed to the Lakers. Details are shady right now (I'll fill in the details as they become available), but Windhorst says the Cavs are getting a "future draft pick."
UPDATE: Okay, here are the details: Sessions & Eyenga to the Lakers for Luke Walton and their 2012 first rounder (top 14 protected). The Lakers also have the right to swap their 2013 first-rounder with the Cavs' Heat selection. I liked this trade a lot better when it didn't involve the words "Luke Walton."
UPDATE #2: Jason Kapono has also been included in the Sessions deal.
UPDATE #3: The Plain Dealer is reporting the Cavs are done for the day.
UPDATE #4: Windhorst has corrected himself. The Cavs will have the ability to switch picks with the Lakers in the 2013 draft. So that Miami pick that's probably going to be in the late 20s? They can swap it with the Lakers, who will probably be picking closer to early 20s/high teens.