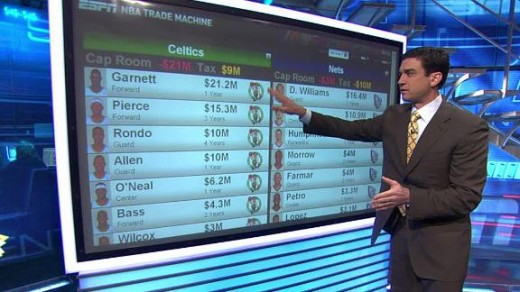 I'll be keeping you updated all day on any Cavs-related trades, but first a couple of things:
–The trade deadline is at 3 PM EST.
–I don't know how Ramon Sessions survives until 3 PM, but I don't know of any specific rumors. It's the same stuff we've been hearing for about a month: the Lakers really want Sessions and see him as a solution to their point guard problem. But how that deal gets done, exactly? I don't know. Would the Cavs take a Lakers first-rounder for Sessions? Are the Lakers going to need to involve a third team? I think we're about to find out.
–I've heard nothing on Jamison except a few unreliable "Jamison to the Hornets for Emeka Okafor and a draft pick" rumors, but it doesn't make sense to me that NO would give up the T'Wolves pick just to unburden themselves from Okafor's contract.
–Nothing on Andy Varejao whatsoever.
And that's all I know. Obviously, the Cavs, rebuilding as they are, are in a situation to field offers on anyone not named Kyrie Irving, so I wouldn't be shocked if to see "Alonzo Gee to wherever" flash across my Twitter feed. If I had to make a prediction, I would say Sessions goes and everyone else stays, but then predictions are asinine and this whole thing will be over in a few hours regardless. I'll keep you posted, friends.