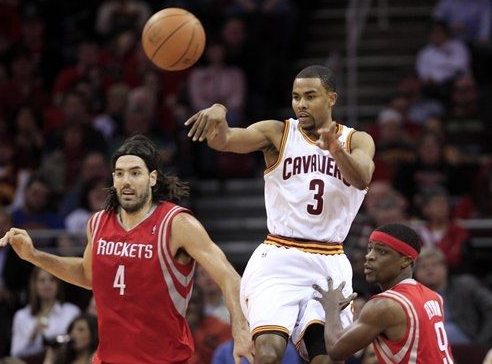 Following an improbable, highly exciting three game win streak against Western Conference teams best characterized as somewhere between good and excellent; the Cavs are one game outside of the 8th seed in the East. Six of their remaining eleven March games are against teams with winning percentages below five-hundred. Anderson Varejao should return later this month. The trade deadline is a few days away – how should the Cavs respond?
While I'm not a proponent of "tanking", the Cavs still need to focus on the future. I am super psyched about the three recent wins, especially against OKC (seriously – who saw that coming?), but the sixteen games in twenty four days in April is daunting and could very well leave this young Cleveland team outside-looking-in regardless of their mid-March moves. For me, the win streak hasn't changed the view on trade deadline questions.
Trading Sessions still seems to be the right move. After this season, his player option likely won't be picked up. Acquiring a first round draft pick beats the value of twenty-seven more games of Ramon.
Moving Jamison as part of a three team trade, even at the expense of taking back a contract with a year or two left on it, can have benefits. If the right deal doesn't surface though; move on, enjoy the rest of Antawn's time in Cleveland, and try free agency this summer.
Don't trade anything that could be useful in the future, solely for a 2012 playoff push. Chris Kaman trade rumors come to mind.
I look forward to hearing other's thoughts on the win streak and if it changes your perceptions of the 2012 trade deadline.