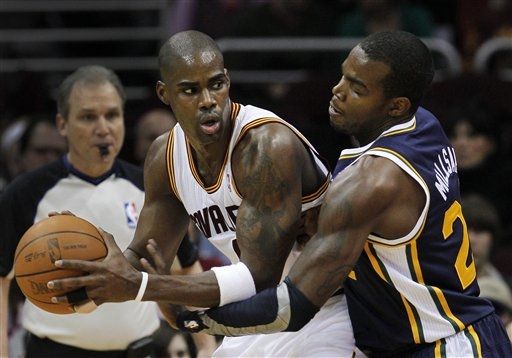 "With Cleveland Cavaliers head coach Byron Scott attempting to find the right combination of players and the schedule only getting increasingly more difficult in the coming weeks, what was once a dream is slowly becoming a delusion. On the tails of a reeling and aging Boston Celtics team prior to the All-Star break, the Wine and Gold have now dropped six straight games — a season-long losing streak — with the Denver Nuggets, Oklahoma City Thunder and Houston Rockets (a combined winning percentage of 63.4) looking to extend the skid even further." [Scott Sargent]
"Grant was always going to do what's best for the Cavaliers' long-term future. But with his club in freefall and the trade deadline set for March 15, management no longer needs to worry about  disappointing players or a segment of the fan base. He doesn't have to think about conveying the wrong message to young players if a Ramon Sessions or Antawn Jamison gets moved." [Tom Reed]
Big Z will be working with Tristan Thompson this offseason. I just got visions of TT taking methodical 18-foot set shots off of pick'n'pops.
Dan Diamond discusses the phenomenon of Kyrie Irving PER-ing his age.
And Irving won't play for the Australian national team in the 2012 Olympics. (He was born in Australia.) He will instead focus on making the 2016 US Olympic team.