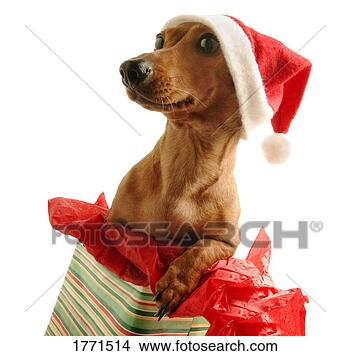 Overview: The Cavaliers were able to dominate the Lakers the entire way through on Christmas day, getting 54 combined points out of LeBron James and Mo Williams and holding the Lakers' three best frontcourt players to 21 combined points.
Cavs-Related Bullets:
-I mean, whoa. I can honestly say I was not expecting that to happen. That performance was one of the Cavs' most dominant 48 minutes against any team this season, period, and it happened against the best team the Cavs have faced so far, on the road. You can probably see this if you go back through today's marathon dime chat, but what was happening didn't fully sink in until the final buzzer had sounded.
-Every Cavs fan already knew it, and now the world does too: as Mo Williams goes, so go the Cavaliers. And on Friday, when Mo Williams got a season-high 28 points on only 13 shots (True Shooting % of 78% on the night), the league's best defense had few answers for the Cavs, even with LeBron James playing at a merely human level for most of the game.
-Mo was draining jumpers from just about everywhere on Friday night, with half of his eight field goals coming off assists and the other half coming off his own dribble. He made a PUJIT three (Pull-up Jumper In Transition), drained fadeaways over Derek Fisher from the right side of the floor, drained a corner three off the corner dive play in the fourth quarter, drained shots off the curl, just about everything. And seven assists for Mo to boot, with six of his assists leading to baskets at the rim and the seventh leading to a three.
-By the way, 28 matches Mo's season high. The other time Mo scored 28 this season was on the road against Orlando, the Cavs' second-best win of the season. As much as people will focus on the new faces making a difference against the elite, a big factor in the Laker and Orlando games this season has been a guy from last year stepping up in a major way.
-That being said, let's hear it for the new faces. First off, Shaq. The party line on Shaq is that his poor play in most regular season games doesn't reflect on whether he's doing the job he was brought into do, which is help the Cavs match up with the Celtics, Magic, and Lakers. Now, I happen to think that's the most insane thing I've ever heard in my life, because there's not a lot of precedent for one of five starters on a championship-level team to only truly be effective against a few teams, and be much better against great teams than mediocre ones. That's just me.
But feed me a piece of bread and call me a duck, because I'll be darned if that crazy party line didn't improve its record to 2-0 on Friday night. The big fella was fantastic. He shut down the paint, made each of his five fouls count, bothered Bynum and Gasol on post-ups and didn't give Kobe easy layups, didn't turn the ball over or throw up bad shots, went 5-8 from the floor, and helped the Cavs get into the bonus in the final period.
My positive note would be that all five of Shaq's made field goals came off of assists, which is hugely promising. As I've noted, Shaq's main offensive problem hasn't had anything to do with him "clogging the lane" when LeBron has the ball, but simply not being that effective when the ball gets tossed to him on the blocks. On Friday, he was moving and looking to get dunks or alley-oops, making the catch and going up strong before he could get stripped or put on the line.
Also, Shaq came in with the second unit to start the second quarter with LeBron sitting on the bench, which is something I've wanted ever since the Shaq deal went through, and the 2nd unit had its best stretch of the season. The offense got a little stagnant force-feeding Shaq a few times and the Lakers were able to get some steals and deflections by jumping the feed into the post, but that's more a lack of creativity from the coaching staff than anything Shaq was doing wrong. The Big Fella was a huge factor in the win. It's Christmas, and I'm rarely this happy to be wrong. And I'm wrong a lot. Even the Giant Lineup of Doom and Ulcers worked like gangbusters in this one.
-Anthony Parker missed all four of his threes, but had a phenomenal game defensively, bothering Kobe Bryant all game long and even blocking two of his shots. Kobe missed a lot of mid-range shots he usually makes (0-5 from 10-15 feet, a bread-and-butter range for Kobe), and definitely got frustrated going to the rim and not getting a whistle, taking 15 shots at the rim but only making seven of them. He made Kobe work for everything, which is all you can ask of anyone who draws that defensive assignment.
-Jamario Moon, you are a mysterious bucket of jumping and magic. When Mike Brown put Jamario on Kobe for the last possession of the first quarter, I somehow knew Kobe would eat him alive, and he did. When Jamario got subbed in for Anderson Varejao to close out the second quarter, I nearly had an embolism, and the Cavs gave up nine points in just under two minutes.
But offensively, he ran the break for a beautiful dunk in transition and skied for two amazing alley-oop finishes, and somehow got 7 points on the four long jumpers he took, with all three of his made jumpers coming in the fourth quarter and all three being of the "Oh God, why would you…YES!" variety.
-LeBron was also present, putting in a fairly standard effort that would have been a paradigm of efficiency if not for too many silly long jumpers (8 points on 12 jumpers outside of 15 feet), and turnovers (seven of them, with most being of the absolute brain-fart variety.)
There were also some missed free throws, but the meat and potatoes of LeBron's game were definitely solid. He went to the hole judiciously and finished when he got there instead of forcing drives, going 5 of 6 at the basket, with four of those buckets coming off of assists and the other one coming in transition. He made the pass when it was there and ended up with 9 assists, and overall did a wonderful job managing the game without ever really needing to take it over.
From the "Shots that I love" file:
-MY FAVORITE PLAY EVER in the first quarter, with Mo going left-to-right along the baseline and finding LeBron cutting the other way for the slam. I knew then it was going to be a good game, beneath my layers of psychosis.
-LeBron, in transition, posts up early, pushes Ron Artest all the way under the basket and seals him, gets the pass at the front of the rim, and is close enough to lay it in with his left hand. THAT'S IT. That's the ugly post game that I want. Early in transition, get close enough to use either shoulder, bully your way deep, make the easy layup. And if LeBron could push Ron Artest that deep, he can push any wing player in the league that deep.
-Later, LeBron with the "prettier" post move, draining a 10-foot modified jump hook over his left shoulder. He's been trying to add that all year, and if he gets it down, watch out. Still takes it about a dribble too far out for my liking, but when it works it works.
-In transition, Delonte West gets the pass, sees Kobe sag way down to cut off the drive to Delonte's strong side (in all honesty, great use of the scouting report by Kobe there), and calmly pulls up to drain his second three-point shot of the season. Delonte with his outside stroke back is a major weapon.
(Very efficient game all-around for Delonte, in fact, making all three of his shots, two of them off the bounce, getting four assists, and tossing in three steals and a block defensively.)
-And finally, the up-and-under move of Anderson Varejao claims yet another victim. I don't know if opposing bigs are ever going to catch onto that shot.
-7 blocks overall for the Cavs tonight; absolutely crushing interior defense.
-The only caveat to this victory, other than that the refs are going to dominate much of the coverage of this game thanks to the techs and the foam finger incident, is that the honeymoon on JJ Hickson is pretty much over. As Shaq seems to step his game up against the elite, Hickson pretty clearly doesn't belong on the floor against them at this point, and was a -9 in his 10 minutes before getting the quick hook.
-Hey, remember how I said that finishing at the rim would be a key for the Cavs? They ended up shooting 79.2% at the rim tonight, which is absolutely off the charts, and had 42 shots at the rim or from behind the arc to 28 shots from midrange, which is a good thing.
-Defensively, everything went according to plan for the Cavs. Kobe ended up being a volume shooter, which is the poison you want to pick with Kobe, Artest and Fisher got more field goal attempts than Bynum and Gasol, and Vujacic had more shots than any other Laker bench player, including Lamar Odom. Since the Lakers are so top-heavy in terms of talent, keeping Odom, Gasol, and Bynum from getting opportunities was a huge factor in the Cavs' victory.
Bullets of Randomness:
Seriously, give Kobe Bryant a lot of credit. He's got a broken finger, tweaked his knee in the Lakers' last game, plays 45 minutes, almost gets a triple-double trying to do everything, and puts on a full-on Delonte West "screw the scoreboard, this game is not over until I allow it to be" show of effort in garbage time. Absolutely amazing competitive drive.
LeBron responded to the challenge, and Kobe did take 32 shots and let the refs affect his game a bit, but you've just got to admire that kind of drive in a player so talented, regardless of what side of the "debate" you're on. At the end of the day, I don't want to be the kind of fan that doesn't appreciate that kind of a show of effort from anybody, even after Kobe's little "bump" on Mo Williams earlier in the game.
Alright folks, not a bad Christmas to be a Cavs fan. Have a good weekend and I'll see you guys later.