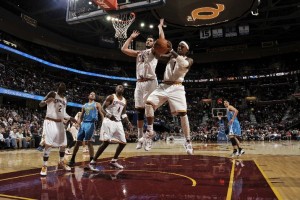 There are Cavs midseason reports available from WFNY and FTS. I'll have my own version of a midseason report for you guys tomorrow morning.
Scott Sargent over at WFNY has a massive profile on Antawn Jamison that I compel you to read.
Hardwood Hype's Emile Avanessian published a piece on Friday about Kyrie Irving's clutch exploits this season.
And Ramon Sessions might be headed to the Hawks? Surely, he's headed somewhere. The rumors have been to persistent for Sessions not to be headed somewhere, either as a starting point guard or a scorer off the bench.