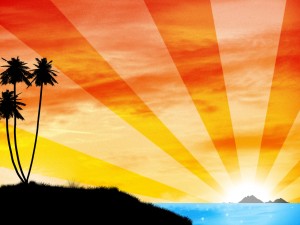 Every two weeks I'll give a little recap of what our youngsters are up to, how they looked, and what to expect.
Full disclosure – I'm an avid player of NBA 2K video games.  It's my weakness.   I played it during high school, college, and even now as a *somewhat* professional (much to the chagrin of my girlfriend).  Whenever I find myself in need of some quiet time, I turn on my X-Box and play some NBA 2K.  Generally I'll start a franchise or a My Player.  For those of you who don't know, My Player is a mode where you can create and play as an NBA player and guide him as he progresses to becoming a star.  The fun in the mode is that you can basically turn the player into anything you want.  Want to be a 7'6 passing whiz?  Do it.  A 5'9 dunking machine?  It's possible.  While it's fun to create the ridiculous, more often than not I end up creating point guards who are balanced and can really do a little (or, if they're good enough, a lot) of everything.  The reason?  Those are the guys that are successful.  In the game, and in real life.  Exhibit A of this would be Hasheem Thabeet, who is great at blocking shots, but that's it.  We saw how far that got him…
Anyway, the point of all my above ranting is that it's starting to feel like Irving is some sort of 2K creation.  It's scary, but Cleveland is feeling hopeful.  Really hopeful.  I'm not sure if we as a fan base are just projecting our desires on him or if he really is, 100%, the real deal, but if my eyes and my brain are correct, I think we really struck gold.
I've now written twice about our young guys.  In the last two weeks very little has changed in terms of the finer points of the two rookies' respected games.  We know Kyrie can score, we know Tristan is powerful, we know Irving has some D issues and we know Thompson is raw.  What I feel like I've neglected is exactly what all this means.  1/4 of the way through the season, it's starting to sink in – the sky could really, honestly be the limit for Irving.
In My Player mode there's the option to give your guy a nickname.  I can honestly say that I've ALWAYS picked Mr. Clutch.  Who doesn't want to be known for the big shot?  It goes without saying that a talented player who shies away or doesn't deliver in the big moment is SO much less valuable than one who embraces it.  Beyond that, it makes the fans care that much more, and really, if you're a sports star, that should always be your main concern – the people who root for you and pour their hard earned dollars and their valuable emotions into the team.
What makes the beginning of this Kyrie era so exciting, at least to me, is the fact that this kid knows he's loved, and wants to deliver on that investment.  Plainly, he wants the ball.  Always.  As a fan, this can sometimes be worrisome.  I mean, we had the best player on the planet, and I never felt 100% comfortable with Lebron controlling the rock and the game on the line.  But with Kyrie, it feels different.  I get the feeling he cares a little more, and that he has the confidence and the wherewithal to make this work.
Early in the season, with the Cavs facing the very good Indiana Pacers, Kyrie drove to the rim as time expired to win it for the Cavs.  It didn't go in, and the Cavs went on to lose.  But, with that loss came a shining positive – our guy lived for the big moment.
Fast forward a month and a half, and we've seen Kyrie make that game winning drive to the hoop, and in even more spectacular fashion than we could've initially imagined.  Yes, I know, it's early – his career is young – but I refuse to believe that all of his late-game heroics and last second winning isn't meaningful.  It just doesn't seem possible that, after this many games played, we're witnessing an anomaly.
After a month and a half, I'm ready to put all my chips in, to believe that the future is now.  Frankly, to believe we've found a winner.  If my eyes and my brain are worth anything, I think it's time to look ahead and smile.  He may not be a video game creation, but that doesn't mean he can't be our Mr. Clutch.