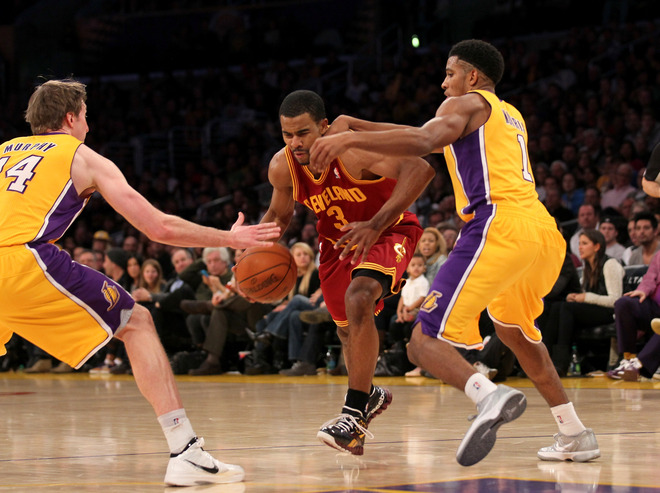 The LA Lakers are potentially interested in acquiring Ramon Sessions, using a first round draft pick and a trade exception.
"Cleveland is interested in stockpiling draft picks in potential deals, sources said. Several teams have inquired about Sessions lately, front-office sources said. The Lakers have a handful of players on short-term deals who can't be traded until March 1." [Adrian Wojnarowski]
I'll reserve comment on the rumored trade for now, and instead just say that it seems Ramon Sessions' value has fluctuated about as wildly as it can over a short career.  He was drafted 56th (low value), before playing two solid seasons in Milwaukee.  Minnesota signed him to a $16 million contract that alot of people thought was a bargain (high value).  One year later, Minnesota basically gave him to Cleveland in a salary dump (low value); Ramon Sessions, Ryan Hollins AND a second round draft pick, essentially for Sebastian Telfair.   Since that trade, Sessions has primarily expanded his resume as a focal point on a 19 win team, then shooting 34% this season.  So of course, now "several teams have inquired about Sessions" (high value?).  The NBA is a wacky place sometimes.
Tags: Ramon Sessions