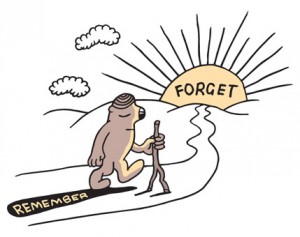 Gosh I wish I could forget that game.   Really, the score doesn't do justice to just how badly outplayed the Cavs were.  There were some things to like (Irving's offense) and some things to hate (Irving defense) but in general, it was an utterly uninspired performance and one I'd like to spend little time remembering.
The Good
Kyrie Irving's offense – If there was one bright spot in this loss, it's definitely Irving's offensive game.  32 points (career high!) on 12-20 shooting is insane.  Irving was able to drive inside and get some really impressive shots off against a top tier He added 2 assists to boot, and even had four rebounds on offense.  Irving scored 21 points in the last 7 minutes, and 17 in the last 3!  That's a heck of a game.  I wish he had dished the ball a little more, but I'll obviously take 32 efficient points.  Still, the biggest highlight to me is that Irving only had one turnover even though he clearly had a high usage for the game.  One last thing – consider that he did all this in just 31 minutes.  He probably could've gone to 40+ if he had played a little more.  AWESOME!
Ramon Sessions' offense – One game after I criticized him for his inefficiency, he had a nice game.  11 points on 5-8 with 2 assists.  Really nothing to hate there.
Antawn Jamison's offense – 8-18 shooting.  20 points.  Not amazing, but from Jamison, we'll take it.
Gee's dunk – 3 games with 3 awesome dunks!  God I missed the NBA.
The Bad
Pretty much everyone's defense, minus Andy – Really, it was bad.  It's not that the Nets shot amazingly, because they didn't, but they had WAY too many open looks.  But even worse…
The Cavs' Guard D – It was ugly.  They continuously allowed Williams and Marrow inside and let them post up!  How do you let those guys drive so easily.
The Rest
Cavs turnovers – The Cavs turned the ball over just 16 times, which is pretty good for them – they've been averaging in the 20s.
Really, this game never felt all that close, and it was utterly forgettable.
Until next time…Enjoy!