Overview: A 60-42 first half was enough to negate a sloppy second half for the Cavaliers, who held off a shorthanded Pistons team behind 34 points from LeBron James.
Extra-Special Bonus Theory Before The Bullets:
This is one of my key sports theories, and it definitely applies to this Pistons team. In almost every sport, salaries are distributed on a linear scale. Talent, at least in terms of impact on the game, works on an exponential scale. Basically, the gap in impact between the first and fourth best player in the league is a lot greater than the gap between the 31st and 34th best player in the league, but the salaries increase like the gap was relatively similar. With "Max salaries" in the NBA creating an artificial plateau in the salary scale, the benefits of paying for top talent become even more pronounced. Basically, you want to be spending your money on the absolute top-level players as much as possible, because that's where the gap between the linear scale and the exponential scale becomes the most pronounced, and as little money as possible on marginal players, because on the exponential scale, the difference in impact between a good marginal player and a bad marginal player isn't all that pronounced. You want to be building on an extreme skew. For an example, overpaying for Rashard Lewis isn't going to hurt you nearly as badly as overpaying for Brian Cardinal is, even though you're technically paying less for Cardinal.
The problem with the Pistons right now is that they're acting like talent is distributed on a linear scale. They've spent the vast majority giving very nice contracts to very nice players. It works on paper, but in reality it's an inefficient way to build a basketball team. I wish I was better with math or excel so I could find a better way to tangibly demonstrate this, but if you look at the image below, which still isn't perfect, the Pistons are spending a lot of money in the 30-40 range on the X axis, which isn't nearly as efficient as spending a (relatively) small amount more money for a lot more impact and sacrificing talent down at the lower end of the scale. This can be overcome with a great system and players who fit it perfectly like the Pistons had in their championship season, but right now the Pistons have retained the wrong lesson from those teams (more good players are better than one or two great players), and forgotten the correct one, which is that a good system and players who fit it can trump overall talent level. Alright, onto the bullets.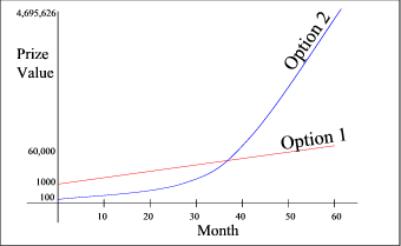 Cavs-Related Bullets:
-Another good offensive start, and this time the Cavs actually played defense to build themselves a solid lead. They were looking for the fast-break, LeBron was setting guys up nicely, and Boobie provided a great scoring punch off the bench to turn the normal 2nd-quarter lull into a productive period, which was a very big deal. Mo didn't have his best shooting night, but he did a great job setting people up, and finished with eight assists.
-The second half was significantly uglier. Loyal readers know I don't play this card very often, but there was simply way too much LeBron vs. the World in the second half. At one point, it does become a perpetual motion machine. Mo couldn't get where he wanted to go in the second half, and that meant that only LeBron was going to be able to make plays off the bounce. You can run as many screens and cuts as you want, but when you've got two playmakers on the floor and one of them is getting neutralized, the offense is not going to hum along.
-LeBron didn't help matters much with his shot selection in the second half, especially in the fourth quarter. You know how I just said that LeBron's jumper has been really pure this season, and that he should trust it a little more late in games? Well, tonight was a fairly good rebuttal to my little idea. LeBron was 1-6 from outside the paint in the fourth quarter and 5-16 on jumpers overall, and was stopping the ball a good deal as the game came down the stretch. Fortunately, the Cavalier defense was good enough not to get taken apart by a bad offensive team without their best scorer, but the offense was not doing good things in the second half. And to disclaimer, you know LeBron's pretty good when I'm essentially calling him out for his play in a game where he went for an efficient 34 points with 8 rebounds and 7 assists, although he did have 5 of those stupid turnovers that have been plaguing him this season.
-The threes: A big deal. 9-17 from beyond the arc for the Cavs, compared to 5-14 for the Pistons. That's 12 extra points on three more attempts, and in a 10-point game that matters a good bit.
-Not JJ Hickson's best offensive game (B. Wallace was giving him some trouble inside), but his activity level was fantastic, he only blew one or two rotations on Charlie V, and he finished with four offensive boards and a team-high +12. That's all effort right there.
-Jamario Moon continues to be quite solid, with 11 points on 5 field goal attempts, 0 turnovers, and 2 blocks.
-Boobie's shot in the arm early in that second quarter was pretty crucial. Overall, he had 13 points on 7 shots, and made all three of his three-point attempts. Someone's getting a shirt.
-Anthony Parker was quite solid, and his two threes to start the third quarter gave the Cavs some much-needed cushioning against the Pistons' late push.
Bullets of Randomness:
-Rodney Stuckey scored nicely, with 25 points on 16 shots and some gritty drives down the stretch to keep the Pistons in the game, but had 0 assists in 40 minutes. Rodney Stuckey is a point guard. Meanwhile, Will Bynum led the Pistons in assists with 5, but shot 1-13 from the field. Cavs may have dodged a bullet with him shooting so badly.
-Charlie V's a nice player. He really is. But even tonight, when he was hitting his threes, he needed 17 attempts to get 19 points. That's not an ideal level of efficiency for a power forward.
-By the way, caught the Detroit feed on League Pass tonight. They want to be our rivals, too. Who doesn't these days? Until tomorrow, everyone. Happy Thanksgiving, campers.