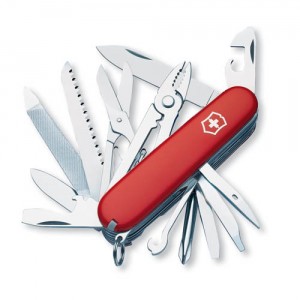 Every two weeks I'll give a little recap of what our youngsters are up to, how they looked, and what to expect.  With the help of our resident stat guru, Mr. Kevin Hetrick, I'll dive into their stats a bit and see if we can get the whole picture.
How exciting are these young guys?  I know it's very early, that we've had a small sample size, and that things could turn very quickly, but is anyone unhappy with our picks right now?  Yes, we haven't seen Krolik's favorite, Valanciunas, play yet, and I'm still not certain Thompson is a full time starter (he's averaging 18.4 minutes a game and has maxed out at 25 minutes) but so far I like what I've seen.
Kyrie has essentially met or surpassed all my expectations in his first 8 games.  There have been bumps, but that's to be expected for a rookie, particularly one who played only 11 games in college.  In the last five games (the first five of January) Kyrie has averaged .500 on threes (which includes last night's 0-3) and .476 on the rest – impressive considering he wasn't particularly heralded for his shooting abilities as much as his vision and smarts.  Additionally his defense – lateral movement, switching off the P&R, ability to keep his man in front of him – is extremely impressive for someone so young, and he's even averaged a block a game.  He's also been pretty good with the ball in his hands, averaging 5.1 assists per game (an average that came down due to his low assist total last night) with only 3 turnovers a game, which isn't too shabby for a guy still learning the pace of the NBA game.
With Kyrie, I only have a few minor reservations.  Irving has a tendency to, if he starts slow, go completely cold from the field.  When he's good, he's great, but, as we saw in those two games against Toronto, he's capable of complete meltdowns.  Kyrie has also had some slight problems with ill-advised passes to inside men.  Once or twice a game it's not unusual to see Kyrie, while pushing the pace down the floor, dish the ball down low despite two or three of the opposing team's defenders standing in the way, well aware of what's coming.  But, as I've always said, this is a very young, inexperienced player we're talking about.  He'll only get better, smarter, and more consistent, and I think the final results will be very very good.
Some interesting data that Kevin sent to me:
"After last night's game, Irving's usage is 28.1 (according to Hollinger's method)…higher than any rookie in the last 10 years.  That's 3rd of all PGs in the NBA so far this year and 8th of ALL players.  I think that's pretty fascinating.
Obviously using this many possessions could be good or bad.  Irving's been pretty good though, ranking 26th of 64 PG's in true shooting percentage and only 39th of 64 in percentage of possessions that end in a turnover.  He's scoring relatively efficiently and taking care of the ball well enough.  He could stand to improve on the turnovers, but for a 19 year old rookie, who is a starter (playing other teams' starters) and basically has free reign to be as aggressive as he wants, the fact that he's taking care of the ball better than 25 NBA point guards seems pretty good actually."
That basically says it all. I think the future is very, very bright for Mr. Irving
Tristan Thompson, as many of you probably already realize, is my new favorite Cav.  I absolutely love his game; he plays with a ton of energy and power, and while he's very raw, has all the tools to, if well coached, become a special player.  Unlike Kyrie, Thompson isn't really a jack of all trades, but what he does do he does very very well.  As an interior defender, Tigger has the ability to guard most power forwards, and, if and when he adds some weight, could probably play a very similar style of defense to Andy.  Basically, despite his height, TT is able to succeed using pure atheleticism and a constant motor that badgers his man into missing their shot or turning over the ball.  The kid literally bounces all over the place, throwing his ridiculous wingspan in the air, until something good happens.  As you'll see in Kevin's stats, he's a blocking machine!  The only red flag I've seen so far is his defensive rebounding, which is pretty sub par for a player of his talent level.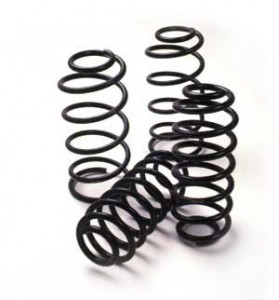 On offense, Thompson is equally energizing and impressive.  He's extremely good at throwing the ball down with authority, and makes a lot of good decisions when shooting.  Thompson has a decent arsenal of moves when he has the ball in his hand, and I've even seen him make some ill-advised but impressively good jump shots.  He's shooting .471 from the field, an average that will certainly go up as his minutes increase and he's able to get into an offensive rhythm.  In addition to his talents with the ball in his hand, Tigger is equally great when the ball is in the air.  Tristan is an offensive rebound magnet, averaging 1.5 offensive boards a game in only 18.4 minutes per game.  Still, TT has a lot of learning to do developing post moves.  But once he does that, I think he could be a force inside on offense.
I really wish Byron would let Tristan play more than the measly minutes he's giving him now.  Why he keeps favoring Antawn over Tigger is beyond me.  I wish he'd let the kid play and give him a chance to get into a groove and develop his game.
Kevin, again, provided some excellent info about Tristan to think over:
"Through 01/08, TT is now 8th of 297 players who have played six games
or more, with 3.54 blocks per 40."
If Scott would let Tristan play, I bet we'd see even more highlight reel moments from the young Canadian.
Thus far, I could not be happier with Cleveland's 2011 draft.  Both Kyrie and Tristan show a ton of promise for the future, and are playing like seasoned vets already.  I'm under the firm belief that we've only scratched the surface both players talents, and, if that's the case, the rest of the league is in for a very good, very scary Cavalier future.
My one quibble, as I've said before, is that Byron won't give these two guys a chance to play together.  It's an absolute travesty how little time they've spent on the court together.  It would be one thing if we were in serious contention for a playoff spot, but we're not going to win this year, and, even more, Jamison and Ramon haven't played well enough to warrant taking time from the two rookies.  I have a hunch that, once the record begins to dip lower and lower, we'll start to see them playing together.  Once that happens, watch out NBA!
I'll be back again in two weeks to go into more depth about what our young heroes have been up to.  Until then, enjoy!