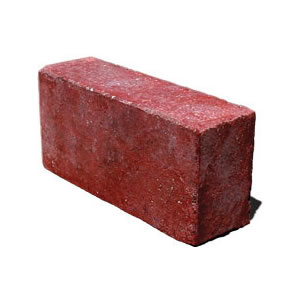 With such a lopsided drubbing, you'd think there wouldn't be much to smile about.  But, in truth, I'm not feeling all that bad about this 20 point loss.  We learned a lot about some of the players we've got, and, against a good team, saw some seriously critical flaws.
First off, the Cavs won't always shoot 13% from the three, and Casspi, who I'll discuss in a bit, isn't going to always go 0-5 from downtown.  Boobie and Kyrie had equally abysmal nights from the arc.  Basically, had they hit anywhere near where they should have, or even up to the 28% that Portland shot, and this game would've been a LOT closer when it counted (remember, they blew it in the 3rd.)
Second, they're still learning to play with such a high tempo, and it showed.  Cleveland had 24 turnovers.  Reduce that number, and again, the game is much closer.
This isn't to take anything away from Portland, who played outstanding tonight.  Wallace, Aldridge, Crawford, and Batum all had multiple steals, and their general domination of the paint and perimeter really said it all.
One other quick note – our interior D definitely left me wanting…
I'm going to try to keep this brief – tomorrow night I have a Rookie Roundup coming, so I'm going to attempt to save most of my thoughts on the youngsters for that.
Onto the good and bad of the night:
Good:
Kyrie Irving – Yes, he had four turnovers, and yes he shot a big fat zero from downtown, but he's young and he'll learn (we have a nice long grace period to say that.)  The fact is, he shot 9-17 (with a few late misses to pull his stats down) and had four assists and four rebounds to boot.   The pace of the game, and aggressiveness of a really good team defense, definitely threw him off – his passes didn't look quite as crisp, and there were a lot fewer open looks for the guys he dished to, but I was happy with the way he stayed aggressive and continued to drive to the rim.
Tristan Thompson – Seriously Byron, how did he only play 18 minutes???  And WHY Can't you play him with Kyrie a little more???  Stop teasing us!!!!  But really, this kid is a stud and we all know it.  When he's in the game, the energy level is palpable.  And when he played with Varejao, while only for a few seconds, it was awesome – there so much energy, I thought the court would explode.  Tigger is a joy to watch – every time he goes near the ball I watch the screen a little more intensely, looking for that exciting moment we all know is coming.  Byron needs to stop trying to out smart the other team and just play his best players.  Imagine what would happen if Thompson was given a chance to get into an offensive rhythm!  There's no way Tristan should be playing 18 minutes a game.  Inexcusable.
Anderson Varejao – Yeah yeah yeah, everything here is completely predictable, but did you realize Wild Thing had 5 rebounds in the first 9 minutes of the game?!  He slowed down a lot, and I think the combination of Camby, Aldridge, and Thomas wore him down over 30 minutes, but gosh darn I missed him last year.
Bad:
Pretty much everyone else…
But really,
Casspi – First and foremost, we've got to talk about Casspi.  It would be an understatement to say I was curious to see how Casspi would fit into the Cavs.  I've always enjoyed his style of play, and figured if he could put even a tiny bit of weight on and maybe drive a little stronger, he could be a good player.  Lo and behold – not only does he seem terrified to move with the ball in his hands, he is completely unable to do the one thing he's naturally great at – hit the three.  1-4 would be a huge disappointment for the first Israeli to ever play the game.  But 0-5?!?  That's pathetic.  And it's not as though he's delivered on other nights – day in and day out, he's done the same.  We're really thin at the swing, I get it, but play like this is costing us wins (which, I guess, we don't really want right now, so good job Byron?)   I'm not a particularly huge fan of Gee, but Casspi has done nothing for us so far.
Antawn Jamison – I'm going to keep this short.  1-8 fg%, 1-4 3pt%, -22 +/-, 4 fouls, and 3 points.  Yes he had 11 rebounds, but a lot of those seemed like they were right place, right time.  Jamison is the exact wrong player for a young team – he's streaky and takes a lot of dumb shots.  When he's on, they fall, and when he's off, look out.
Daniel Gibson – Ouch…just…ouch.
Byron Scott – I want to preface this by saying I like Byron and I think with a good team he'll do wonders.  But with such a tight, low range of performable talent, he's using far too big of a rotation.  Additionally, he's letting the vets play too many minutes, and keeping the young guys from playing together and meshing.  I know it's a condensed season and he doesn't want to wear the kids out and risk injury, but Kyrie could handle some big minutes once and a while.  Tristan too.  Let the guys play together and figure it out.
Additional Thoughts:
Did everyone see what happens when Kyrie and Tigger play together???  AWESOME! Maybe Byron didn't realize who was out there, but we finally got to see what can happen when the two young studs see the court at the same time.  That beautiful dish down low…that slam home…I can't say this enough – AWESOME.
Keep on the lookout for my Tigger gushing…err…blog post about our rookies tomorrow.