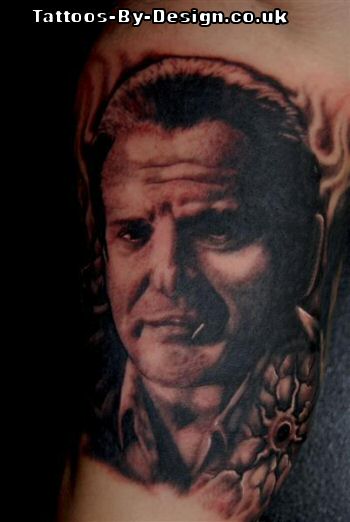 Watching Cavalier point guards in the LeBron era was a fun kind of suffering. Jeff McInnis was good enough for a while, until Paul Silas woke up one day and decided "You know what? Screw Jeff McInnis." After that, McInnis went from nearly competent starting guard into NBA oblivion fairly quickly.
Then came the era of Eric Snow. Now, when I talk about Jeff McInnis being "nearly competent," I mean just that. He was, objectively speaking, a moderately talented offensive player with an unfortunate predilection for doing extremely stupid things on the court at times. There is no great injustice about Jeff McInnis fading into obscurity. But Eric Snow made Jeff McInnis look like Tiny Archibald sometimes.
Now, for a slow point guard who couldn't shoot at all, Eric Snow was a fairly nice player. He played good defense, played smart, made the correct pass when it was available, was an excellent leader, and could finish inside when he did get there. But at the end of the day, he was a slow point guard who couldn't shoot. It is almost impossible to describe the shocking vortex of offensive talent that was Eric Snow.
After Snow got too old, the Cavs had "success" playing Larry Hughes at the point, who was slow, couldn't shoot, couldn't finish inside, and couldn't draw defensive attention. But he had size, played good defense against slower guards, and would occasionally make correct passes in the half-court. Upgrade at the point. Then came Boobie Gibson, who couldn't pass to save his life, can't get to the rim or score from inside the arc, can't create for others, and would regularly get abused defensively. But he could stroke open threes. Massive upgrade at the point.
I know I'm getting on a tangent here, but it cannot be overstressed how shockingly bad the Cavalier point guards were. At one point, after watching an episode of Streetball, which I have known does not feature good basketball players since 6th grade, I looked up Grayson ("The Professor") Boucher's stats in whatever independent league he was playing in to see if he was for real. Honestly, it looked like he could shoot and handle the ball. I was willing to go there. These were dark times, point guard-wise.
And it's a shame, because ever since LeBron started playing for the Cavs, there have been three types of players I've absolutely prayed to see him play next to:
1. A devastating, Amare-like big man on the pick-and-roll. If teams absolutely couldn't trap LBJ on the PnR without giving up a crushing dunk, stuff would get frightening.
2. A bona fide slashing point who can push the ball in transition and get into the paint consistently enough to force the D to collapse. You get LeBron working from the weak side of the floor on counter-action without the D being able to load up, watch out.
3. A lights-out shooter who's going to punish the D from beyond the arc every time they collapse on LBJ. This one, the Cavs have been looking for for years.
#1 is still a work in progress (Andy does alright), but Mo was able to come in last season and fit in perfectly right off the bat because of how well he filled the last two needs.
First off, Mo as a shooter. It's hard to ask for a much better shooter than Mo Williams was last season. Mo made 183 shots from deep last season, good for 3rd in the entire league. Even better, Mo shot an unbelievable 43.6% from beyond the arc, which was a considerably better percentage than either of the players above him. In fact, of the top 50 players in three-point makes last season, only Eddie House, Matt Bonner, and Troy Murphy shot a better percentage from beyond the arc than Mo. Again, it doesn't get much better than Mo from beyond the arc.
And it's not just that Mo's a deadly shooter with his feet set. As the Cavs saw with players like Donyell Marshall and Wally Z, being an effective three-point shooter playing next to LeBron takes more than being able to shoot with your feet set. A lot of times, being a shooter when LeBron is driving requires quick feet, the ability to improvise in terms of finding your spot, and a quick release. Since a lot of times LeBron's improvising out of a simple set when he drives, especially late in the games, standing in a corner and waiting for the ball to come isn't going to work. Obviously, Mo is a lot faster than most shooters, and his release is as quick as they come, so he was perfect as a shooter next to LeBron.
As a pure point guard, Mo was light years ahead of previous Cavalier points, but still far from perfect in that regard. Mo has an extremely good handle, does a great job staying out of traffic, and is quick enough to get past his defender fairly regularly. And when a play presents itself from Mo's penetration, he can generally make it. He rarely makes home-run passes from the perimeter or threads the needle for a slam, but he does create angles and will reward anyone filling them from the weak-side and will make the correct play if the defense collapses on him.
Williams' other main strength offensively is his ability to score off the bounce. Mo doesn't look to get all the way to the rim when he drives, but he's incredibly methodical with his mid-range game, rarely fading and always squared to his target when he elects to shoot. He doesn't just huck up the first 20-footer he can get a decent look at, like many bad "combo" guards do. Instead, Mo is always looking to use his dribble to get to his spots on the floor-if the defense goes under a screen, he'll gladly pull up for the deep jumper, especially from the top left corner of the three-point line. He'll square up and drain free-throw line jumpers off a pin-down. If the defense gives him space on the drive, he'll go from the FT line off the bounce. He's comfortable with a variety of floaters near the basket, as AC gleefully noted last season. Because of this, Mo was the 10th-best 2-point jump shooter in the league last season; what's more, that represented a step back for Mo, who led the league in 2-point jump shooting in 07-08. Because of the nature of the mid-range game, Mo's scoring will go through droughts from time to time, and the 2nd unit offense would stall at times last year because of this. But when he's on, Mo can take over a game like no Cavalier guard before him in the LeBron era.
Going forward for Mo this season, I have two main thoughts. In terms of Mo as a point guard, it helps him tremendously to have Delonte West out there, because Delonte's above-average ability to create as a shooting guard beautifully masks Mo's below-average ability to create as a point guard. AP just isn't a guy who can make plays out there, and a lot of the backcourt synergy the Cavs had has been lost in the early going. Obviously, this is due to circumstances beyond basketball, but Delonte helps out Mo tremendously.
As a shooter, here's my basic thing: shooters in the NBA are like baseball pitchers. It's so hard to be accurate with a basketball or baseball from those distances consistently; one messed-up thought or unconscious body movement and everything can go into a funk. So from game to game and year to year, outside shooters aren't going to be the most consistent of players. (Boobie Gibson, Damon Jones, Wally, and Donyell Marshall come to mind, and that's just on the Cavs.) The best you can do is get a bunch of good ones and hope enough of them have their mojo together at the right time, but it's awfully tough to count on an outside shooter to be absolutely consistent from year to year. Hopefully Mo is one of the rare shooters good enough to have that consistency, but plugging him in to repeat his career-high 44% mark might not be realistic.
And of course, with limited opportunities, sometimes your shooters (or pitchers) are going to show up in the playoffs and sometimes they aren't. There's no secret formula to knowing which ones will. All you can do is hope. Last year, Mo didn't show up in the playoffs. This season, he'll need to. Maybe he can be the CC Sabathia of shooters. (Too soon?) There's no such thing as a shooter who's guaranteed to hit the shots when you need him to-the best in the league don't make it half the time. You get the best one that you can and you let him come through for you or break your heart. Those are kind of the only options.
So that's Mo-deadly shooter off the ball, fabulous scorer off the dribble, serviceable point guard, late-game sniper, someone who needs to come through in the playoffs this season.