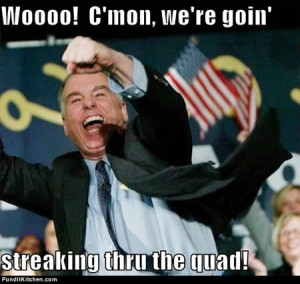 "Cavs Blog back! / Cavs Blog back! / There's all these readers screamin' that Cavs Blog back!"
— Rick Ross, sort of
As Rozay so eloquently almost proclaimed, we're back, you guys. Or I'm back, at least. We're still rounding up the cavalry and figuring out who will be doing what this season. But I can speak for myself: Links to the Present will be back every weekday to provide you with all the Cavs-related news you'll need throughout the next month or so leading to the season's opening games. I'm also going to try to write something more substantive than the links column roughly every week, so you can look forward to reading some longform-y pieces in addition to a daily dose of Cavs news. And, we'll have game recaps again, obviously. And other things that we haven't thought of yet. You'll probably love those things most of all. Anyway: we're back. It's been a rough lockout, and we're somewhere between three and seventeen times more excited than you could ever imagine for the return of NBA basketball.
Here are some links:
Sam Amico breaks down the pertinent details of the new CBA. This is required reading if you want to understand the new rules that govern the league.
Conrad Kaczmarek over at Fear the Sword provides us with the details of the NBA's condensed schedule structure.
Scott Sargent over at WFNY has an excellent, informative overview of how the new CBA impacts the Cavaliers.
And for those of you wondering whether or not the Cavaliers will "amnesty" Baron Davis, CBS Sports weighs in:
"Many experts around the league think the Cavs will [use their amnesty clause on Baron] Davis now. He has two years left on his contract, worth $28 million. But he'll likely be kept on the roster for a couple of reasons: One, he's one of their best guards and is the incumbent starter at point guard. Two, even if the Cavs cut him now, he'd still have to be paid. The benefit to cutting him with the amnesty clause is that his contract wouldn't count against the salary cap." [CBS Sports]
I'm sure news will pick up as pen is officially put to paper on the deal and free agency and training camp begin. I'll keep you posted.