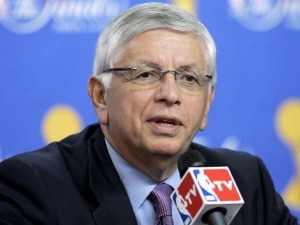 According to most NBA writers, there was some real progress in that meeting. Enough so that the league and the players are planning to meet again Thursday to pick up where they left off. There's no mediator this time, and no instigators on either side. Just David Stern, Deputy Commissioner Adam Silver, Union boss Billy Hunter, and Players Association President Derek Fisher.

If more progress can be made Thursday, then talks could continue into the weekend. There is guarded optimism in some circles that a framework for an agreement could actually be close by the weekend. If that's the case, expect the season to start by December 1, thus ensuring a full 82 games schedule.
I'm optimistic! Actually optimistic! I'm not being sarcastic! These exclamation points are genuine!