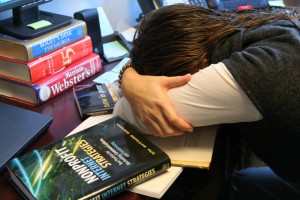 NBA players and owners spent a marathon 16 hours meeting with a federal mediator and planned to return early Wednesday to continue the talks.

They didn't emerge with the deal commissioner David Stern wanted Tuesday, but things went well enough that owners decided to alter their plans after previously saying they weren't available Wednesday.
More details if you click the link. I, for one, am cautiously opti–nope, still cynical. But, I mean, they're talking. And that's something, even if it's probably nothing.