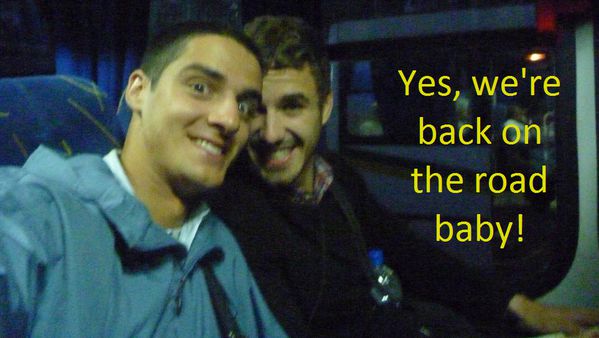 -Notes from the first preseason game, which unfortunately I didn't get to watch. (Damn you, League Pass. And the fact I went through the play-by-play and pretended to be Austin Carr is probably indicative of a serious mental disorder.) But anyways, here are my thoughts from the box and highlights, which should be taken with a grain of salt:
-LeBron seems to be into form early, with 15 points on 7 shots in 15 minutes, a nice dunk, and a three. The 4-6 from the line makes me nervous, but maybe I just need an ulcer.
-Can't really say a whole lot about Shaq's debut-I really, really, really want to see what effect it's having on the spacing with him and AV in there at the same time, but the 15 in 15 from LeBron helps to quiet my biggest fear, which is that the lane's going to be too clogged up for LeBron to drive this season.
-0 perimeter players other than LeBron with one field goal today, which is not fantastic. But a team-high 4 assists from Boobie, which is nice. (Not as nice: 3 of his 4 shots coming from inside the arc. YOU ARE A SHOOTING SPECIALIST, BOOBIE.)
-JJ Hickson going 6-9 is probably the good news of the night-if he can legitimately make the rotation this year, it makes a lot of things easier for Mike Brown when he's making his rotations. And he did have a nice block on Augustin, although the fact he was horrendously late on his rotation when he made that block gives me pause.
-2 steals for Zydrunas Ilgauskas. That doesn't happen a lot. I still worry about how he's going to adjust his game to coming off the bench.
-The Delonte DNP: Definitely news of some kind, but since nobody really knows what's going on, it's tricky to talk about it. Get better, Delonte.
-Other stuff:
-In hopefully the last "incident" of LeBron's ridiculous off-season, apparently Braylon Edwards punched one of LeBron's friends or something. Sticking to his strengths, Braylon has apparently dropped any feud with LeBron, and hopefully this will all go away fairly soon.
-Hollinger's player projections are out: Only LeBron and Shaq are projected to have significantly above-average PERs, with Z and Mo Williams coming in slightly above average. I don't disagree with any of Hollinger's assessments, and was in fact stunned by how accurate a lot of his Cavs observations were, but it's fascinating to see how few objectively above-average players the Cavs feature. As I'll get to in my player profiles, last season's starters were stunning on how much of their value was derived from their "fit" rather than their ability in a vacuum.
-Alright, that's all for right now. This week: player profiles, for serious. Stay tuned.