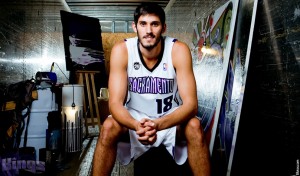 [MTV] already signed Jordan Farmar and now Omri Casspi is reportedly set to return to the team.

The Cavaliers forward played for the Israeli club before coming to the NBA and now is headed back there during the lockout, reports the Jerusalem Post.
Since I haven't weighed in on this: I think it's great that NBA players are heading overseas during the lockout. It's good for the game globally, and the players are staying in basketball shape. Win-win. That is, until someone blows out their knee Shaun Livingston-style because they land awkwardly after being hacked on a layup by a 7-foot Slovenian. Then it's a problem.