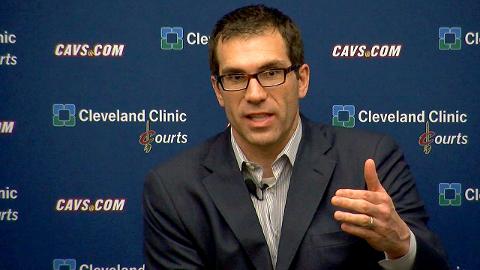 The Cleveland Cavaliers have the No. 1 and No. 4 picks in the draft. But will they also snag another lottery pick?

Sources say the Cavs have been very actively trying to do just that, with a massive $14.5 million trade exception as the device. The offer? Give us your pick and we'll take back a bad contract into our trade exception, which permits the Cavs to take back salary of more than $14 million.
The buzz on Twitter and the rest of the World Wide Web is that the Cavaliers really like Tristan Thompson and would like to snap him up at #7 or #8 if possible.