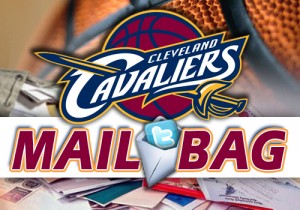 Scott Sargent answers questions like this one:
Q: Can the Cavs combine Hickson with the fourth overall selection to move up to second-overall and draft Derrick Williams?

A: Yes, they can. But they won't.

Regardless of what fans think of Hickson and his occasional bout with inconsistency, the team – along with other league executives and scouts – view Hickson as a better talent than Williams when the two are compared side by side. If they would not deal him by himself for the second overall selection, they most certainly would not add their fourth-overall pick to the mix.
The article is a pretty informative FAQ for what we will likely see from the Cavs on draft night. By the way, I wouldn't trade Hickson and the #4 for Williams either.