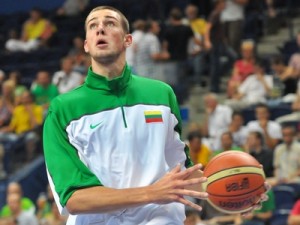 Fran Fraschilla, another ESPN draft expert, agreed when asked to choose between Valanciunas and Kanter, but he's not particularly high on either at the moment because both are relatively unproven 19-year-olds.

"Throw darts against the board," Fraschilla said. "None of us know how this is going to turn out (a few years from now). I would say take Kanter because of his size."

The Cavs might be leaning that way. They've already had the Turkey native – Kanter was ruled ineligible by the NCAA last year prior to his freshman season at Kentucky – in for one workout and are scheduled to meet with him again Monday, with owner Dan Gilbert expected to sit in on that session.