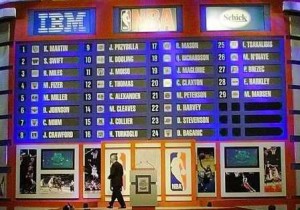 Contrary to Marc J. Spears's report that the Cavaliers are undecided as to how to employ their first pick, Brian Windhorst says Irving is at the top of their board:
Cavs going to draft Kyrie Irving with 1st pick. They're scheming to figure out how to get D. Williams but Irving is top of their board.
And the Cavs are willing to move Ramon Sessions and/or J.J. Hickson in order to acquire draft picks:
2 players you can talk to Cavs about now: Ramon Sessions & JJ Hickson. Andy Varejao not available for just a draft pick.